BIG NEWS!
POSITION AVAILABLE
The Quilting Needle is looking for an additional team member to work up to 29 hours per week. The position would be Monday through Thursday approximately 9-5pm. If you have a love for fabrics and are looking for a job with opportunity to grow, please apply within.
Job Description
Proficient with customers
An interest in sewing is preferred, but not necessary
Retail experience is helpful, but not required
Able to assist customers
Be able to lift up to 50lbs
Willing to be trained
Be able to work a register
Inventory processing
Friendly
KONA's color of the year is "Crush" and we're in love! The Quilting Needle is running a quilt block contest from April 1st- June 17th for a chance to win a $50 dollar gift card. For more details click HERE.
Shop Hop 2023
This years Shop Hop theme is Crossword Cruisin'! Visit all the eight participating quilt shops to be eligible to win one of the three great prizes! Visit our shop during June 19th-24th and be entered to win an Oliso mini project iron! Join us on April 15th for fun and favors to celebrate the Kick off! Click HERE for more details. 
OUR BIGGEST EVENT
OF THE YEAR!
Click the image to find out more details of our Christmas in July event!
You won't wanna miss it!
A Season of Mini's Club
Grab a friend and join us in a seasonal minis club! The club will meet once a month with an evening or a daytime option. This club will begin in February and end in May.
The first seasonal mini will be Spring with the evening option on Wednesday February 22nd, 2023 at 11-12pm.
Summer mini will be on  Wednesday March 22nd (11:00am).
Fall mini will be on Wednesday April 19th (11:00am).
Winter Mini will be on Wednesday May 17th (11:00am).
Club registration fee is a one time $25.oo. This fee includes drawings for prizes and giveaways. You will also receive a 20% discount for purchases made on your club day, applies to regular priced merchandise only. Certain exclusions apply, not applicable to machine servicing or repairs.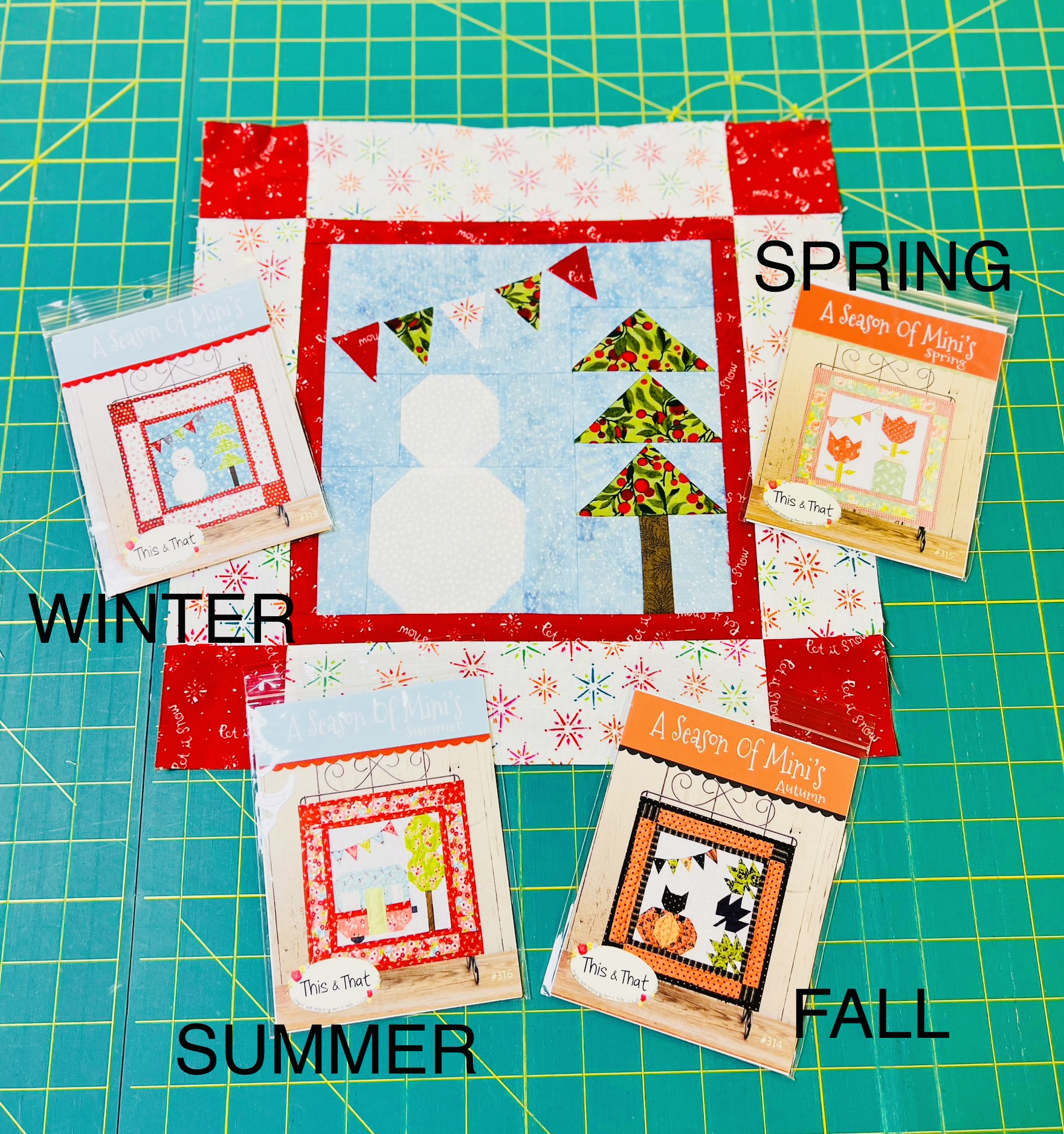 We are so excited to offer this opportunity to get back to the classroom. Don't miss out on your chance to join our Season of Mini's! Here is the Spring Mini for our Mini's Club.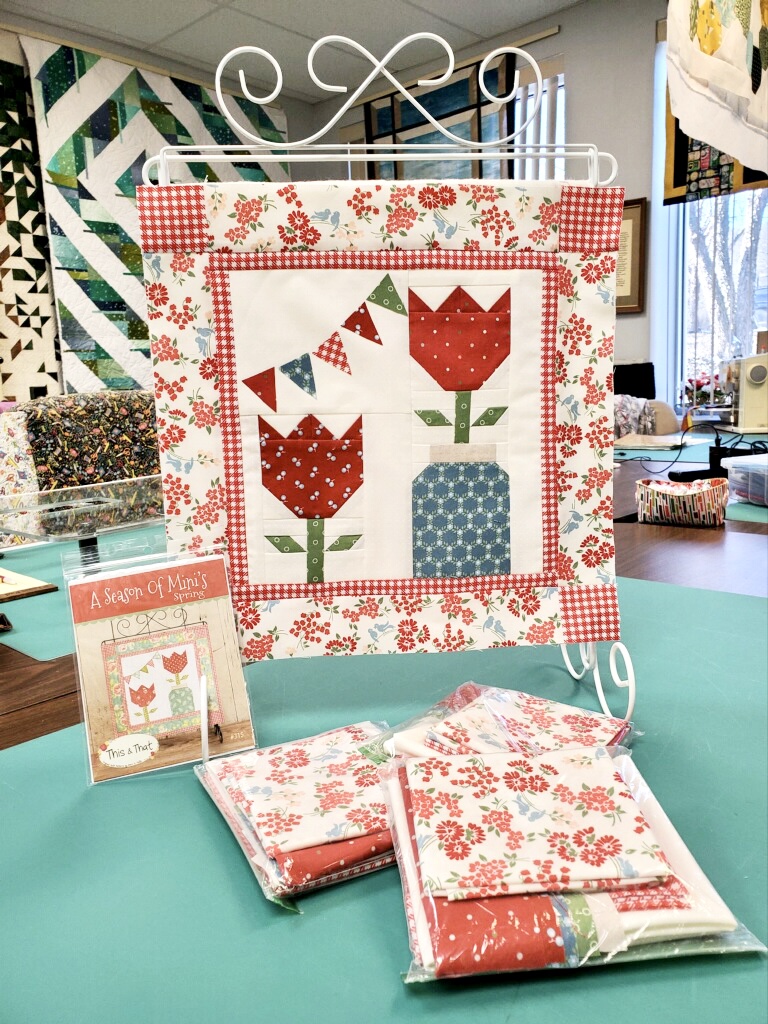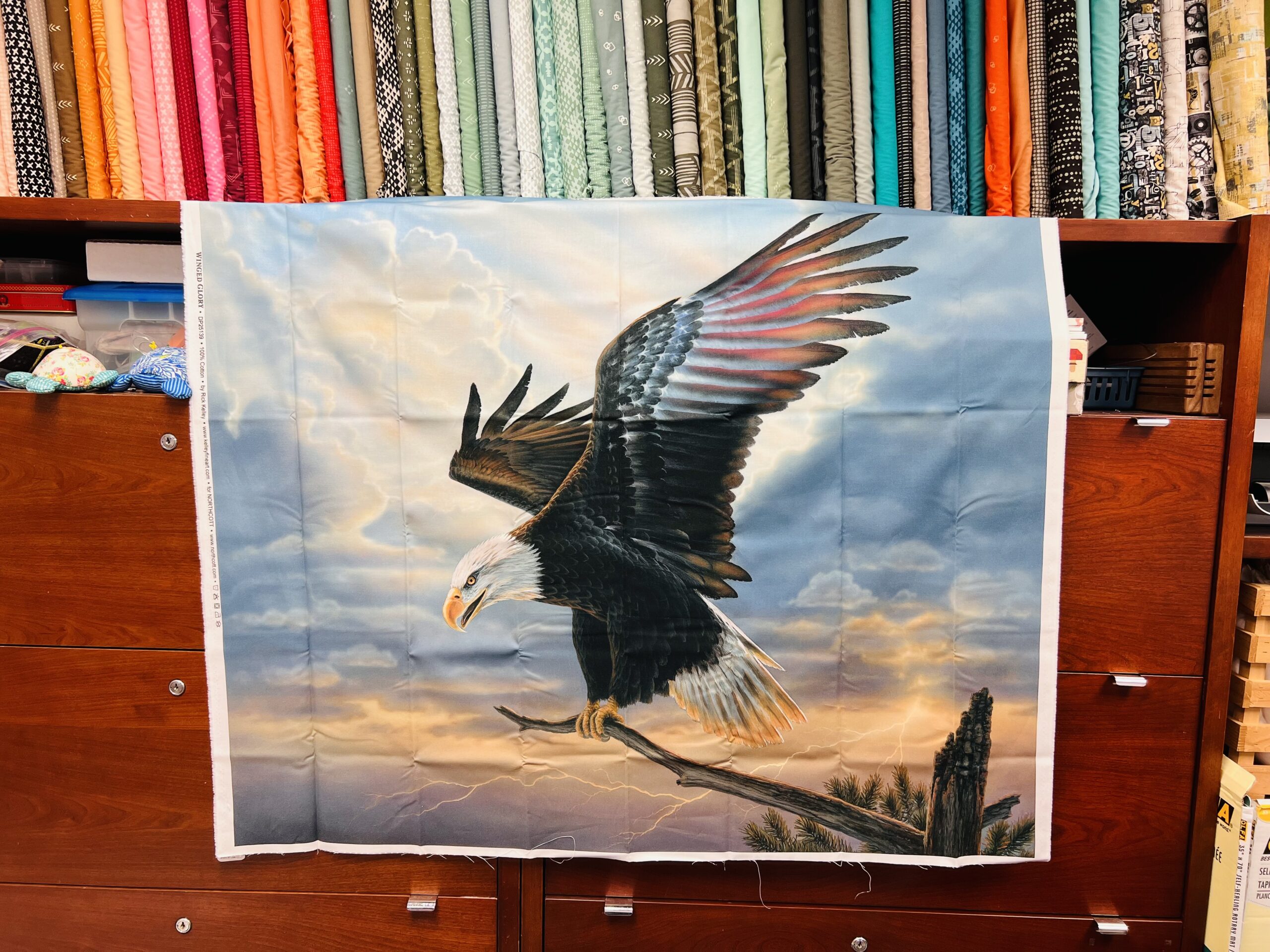 Winged Glory by Northcott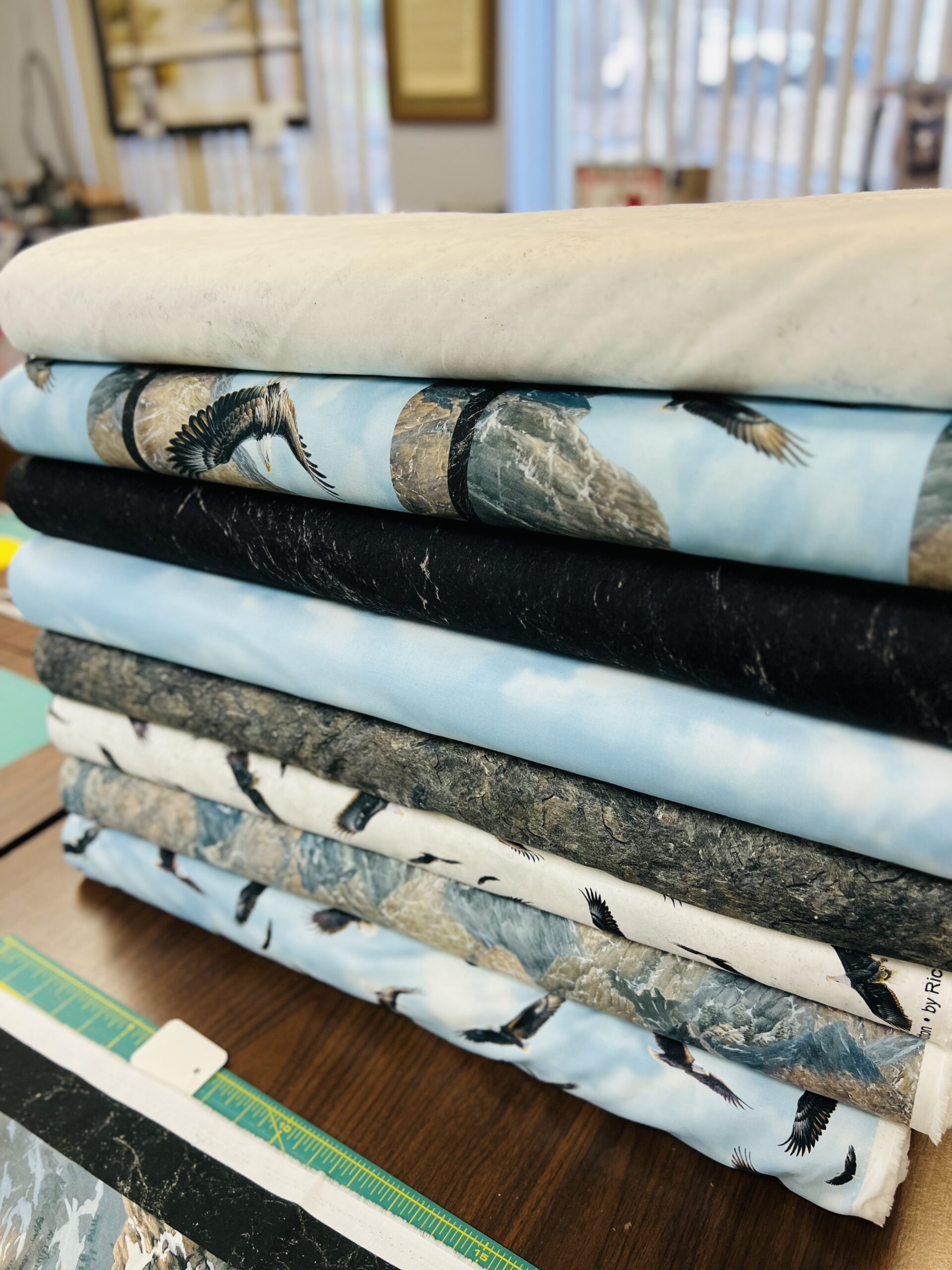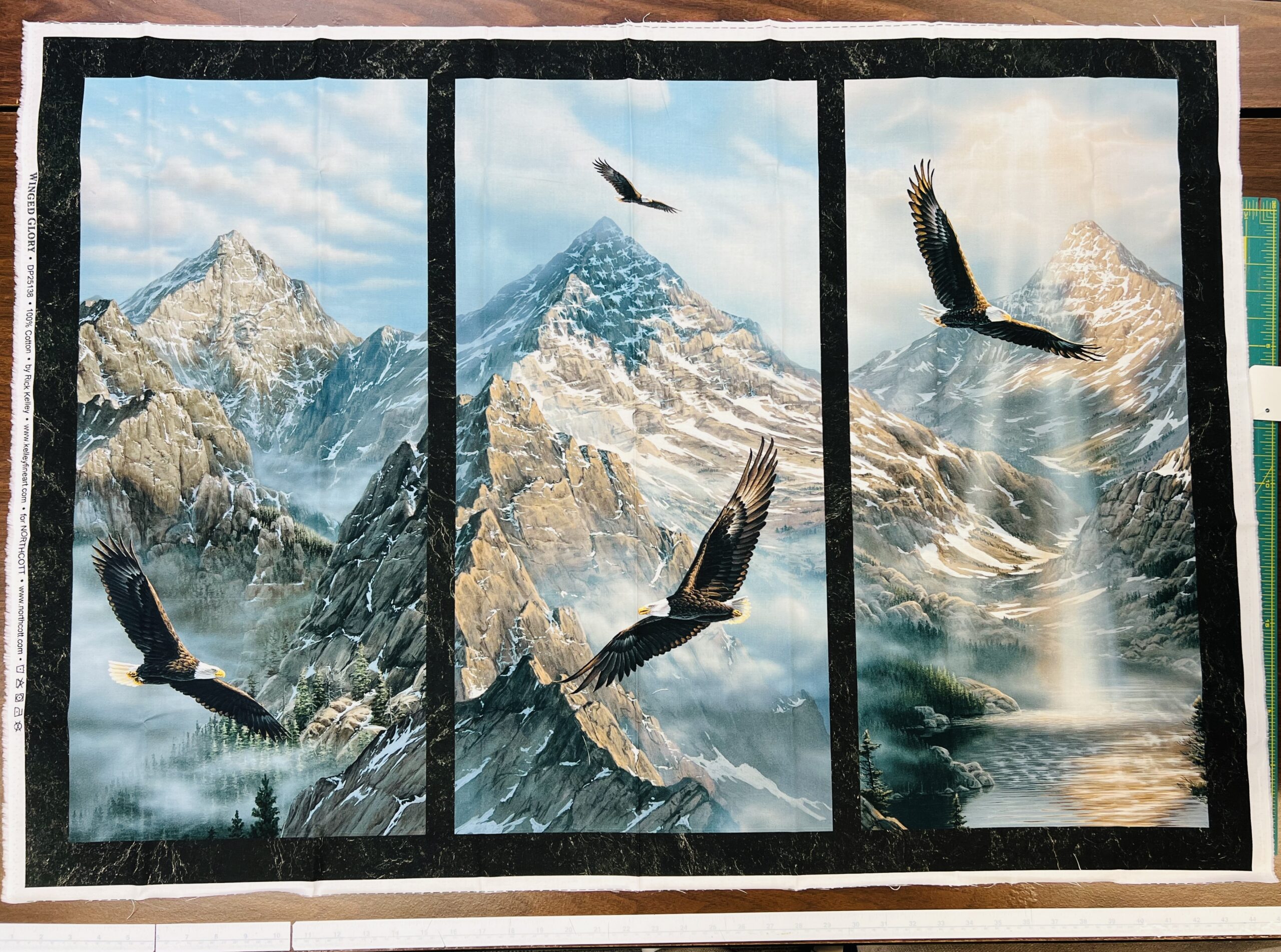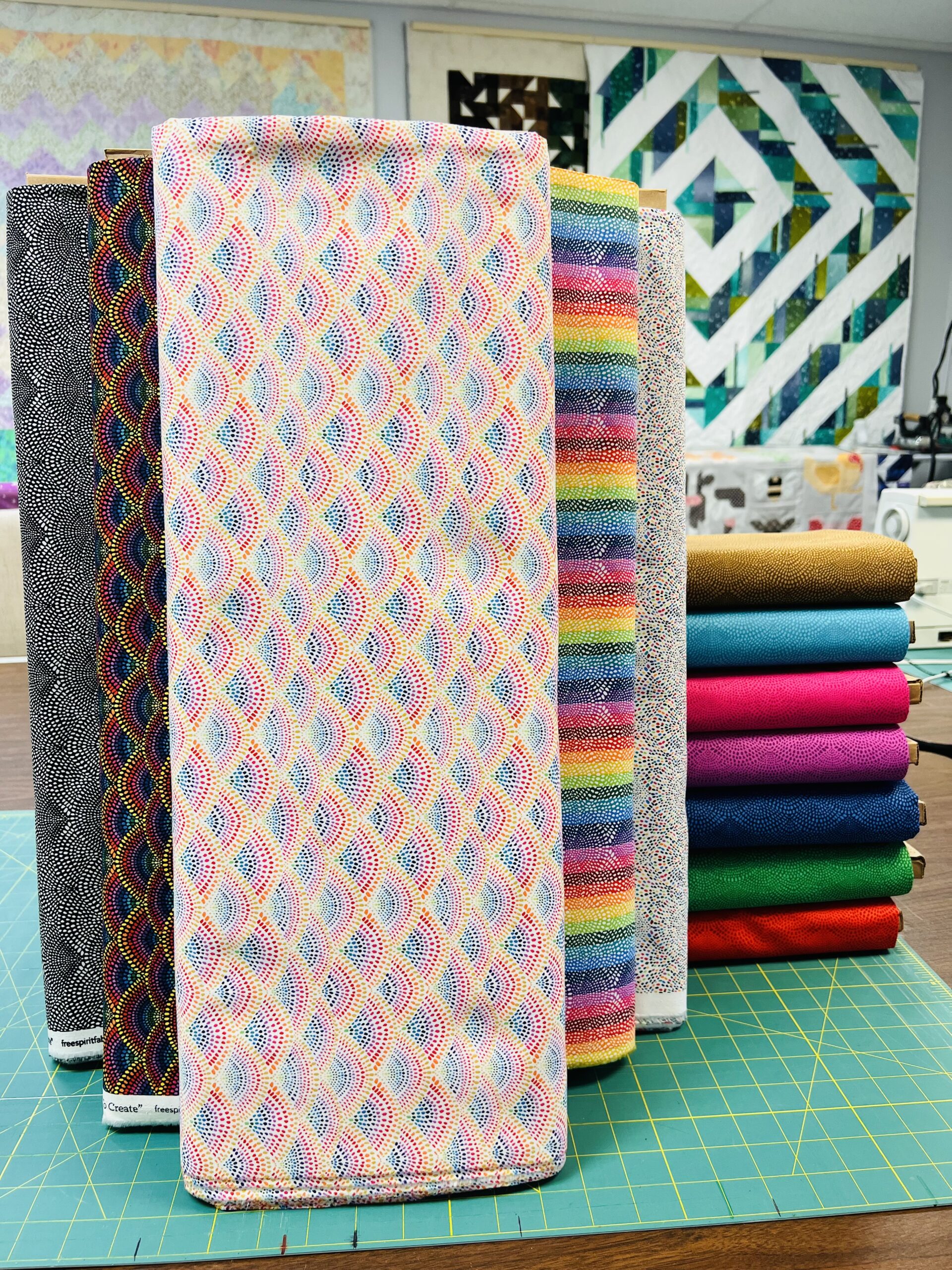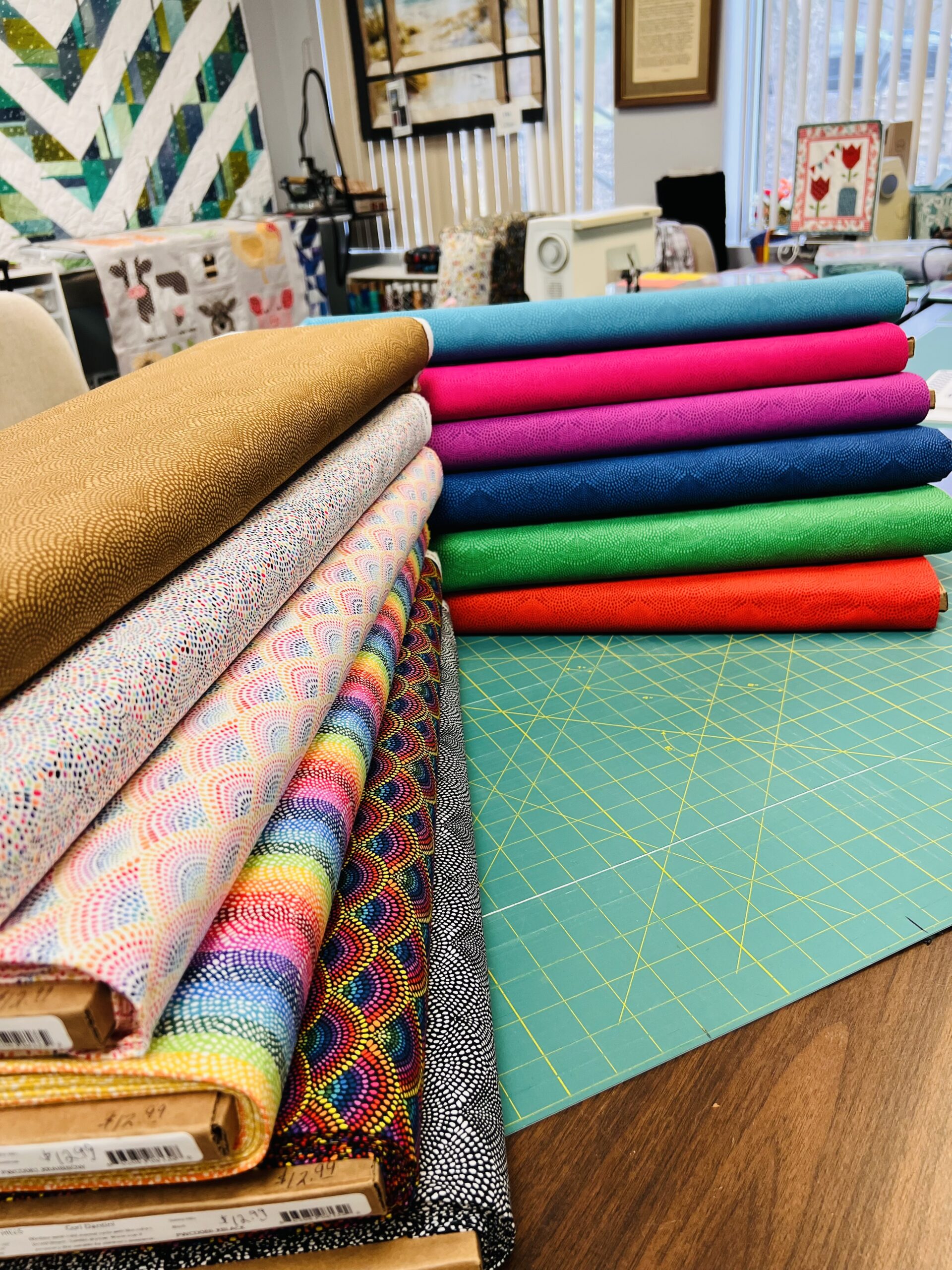 Scalloped Hills by Cori Dantini for Free Spirit Fabrics
Zippy Bags 2 by Lori Holt of Bee in my Bonnet 54" x 58" Panel
ONE LEFT IN STOCK!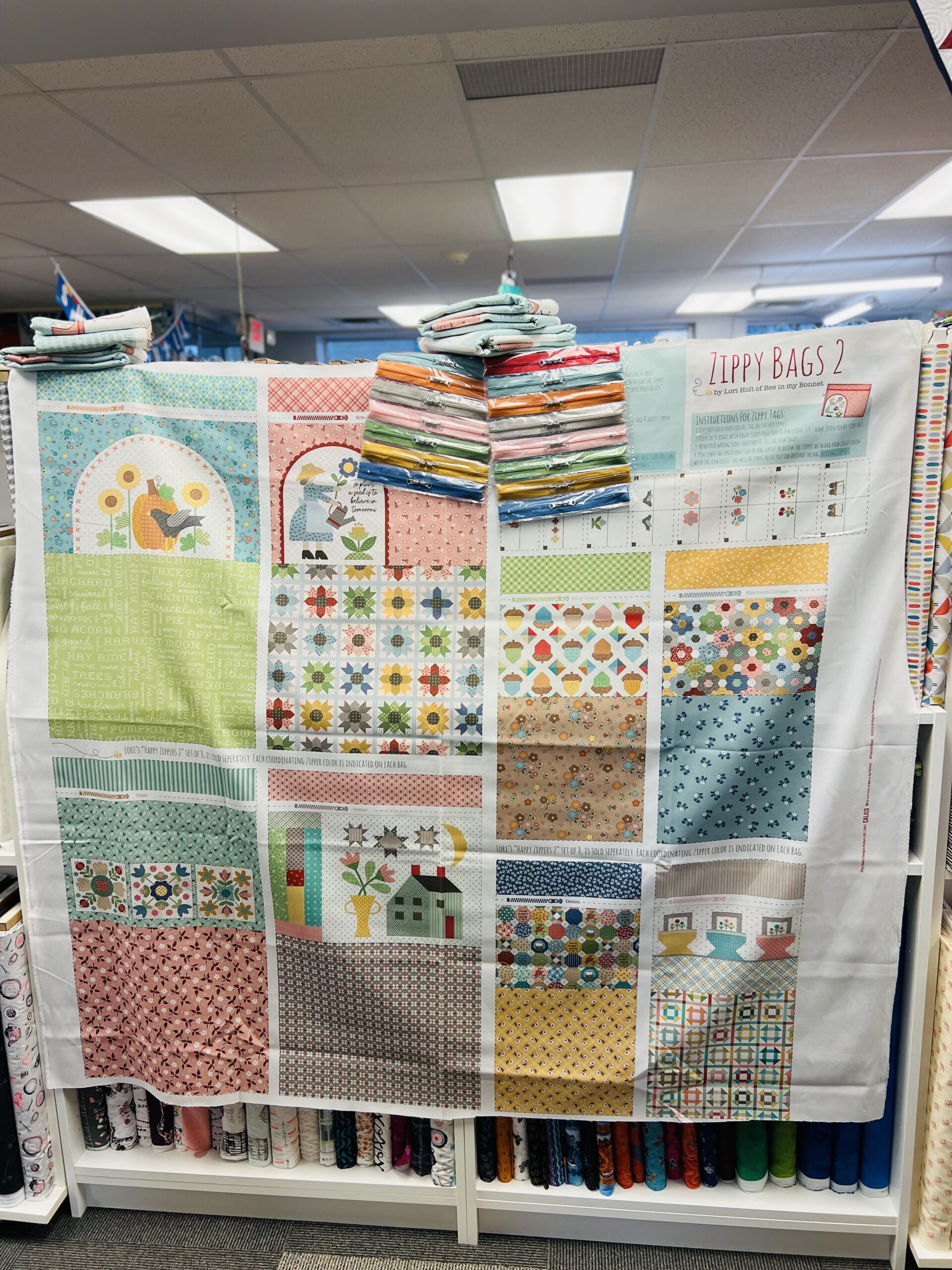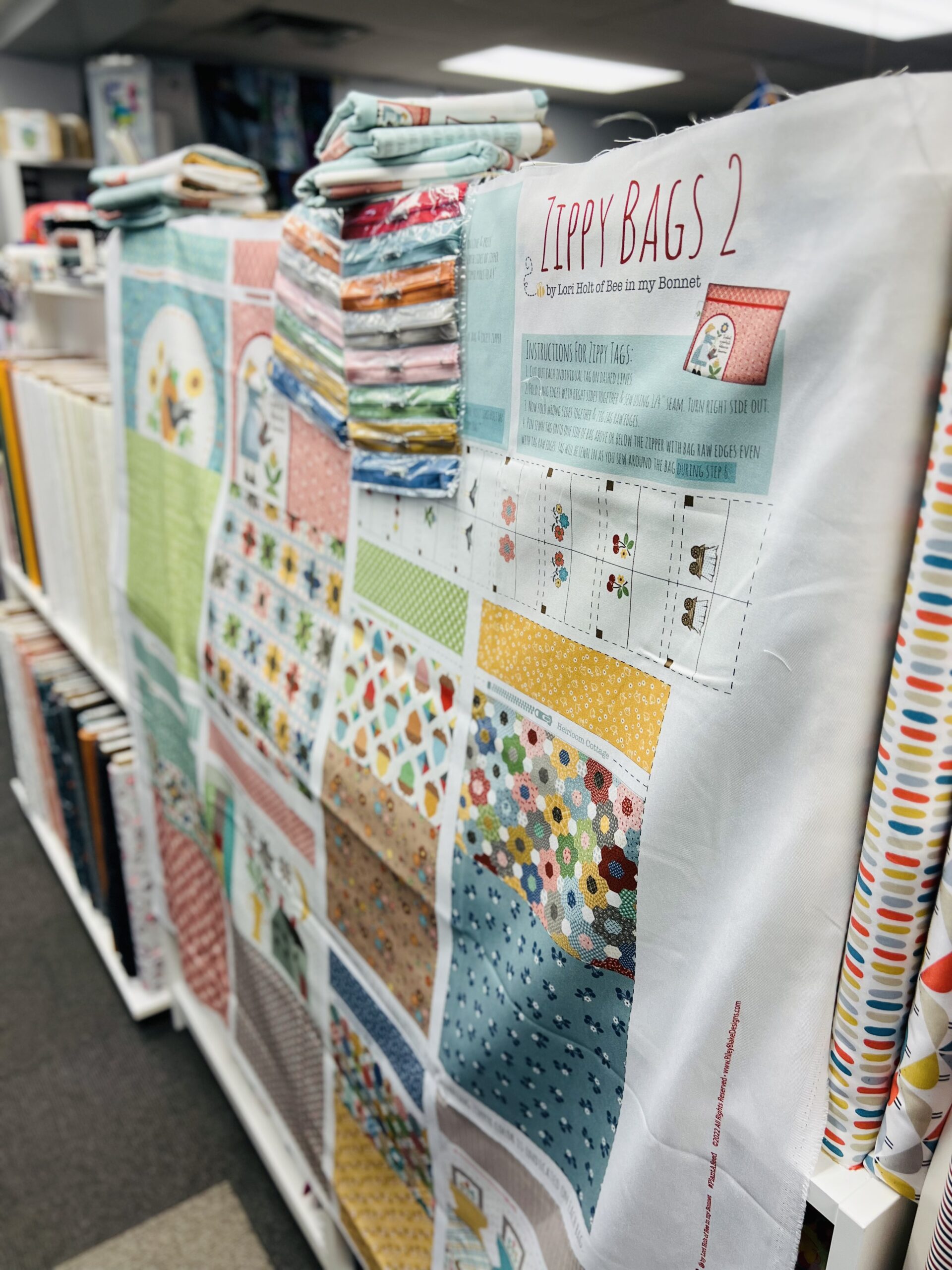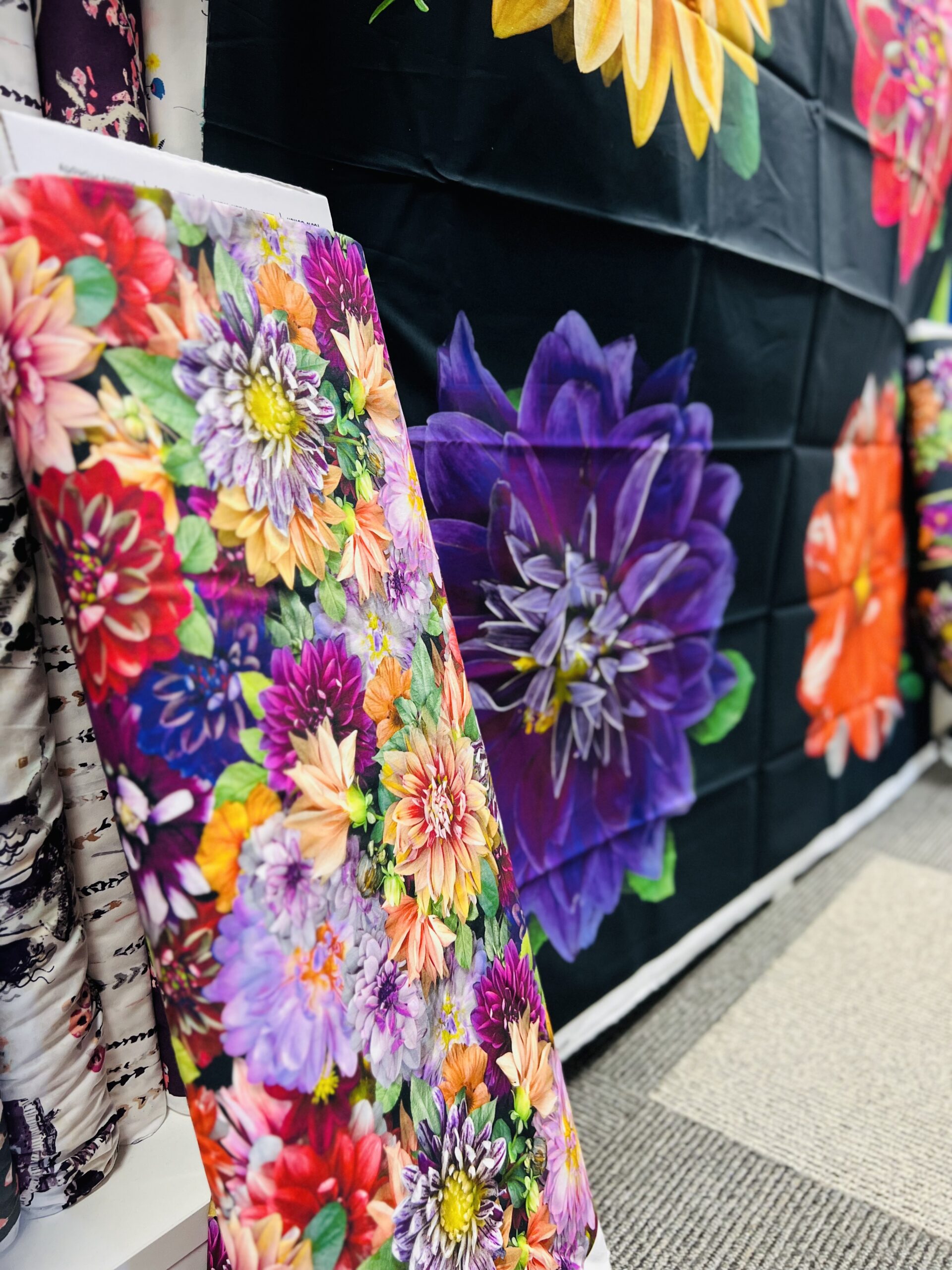 Tina's Garden by Clothworks
45″ x 45″ Panel and three coordinating fabrics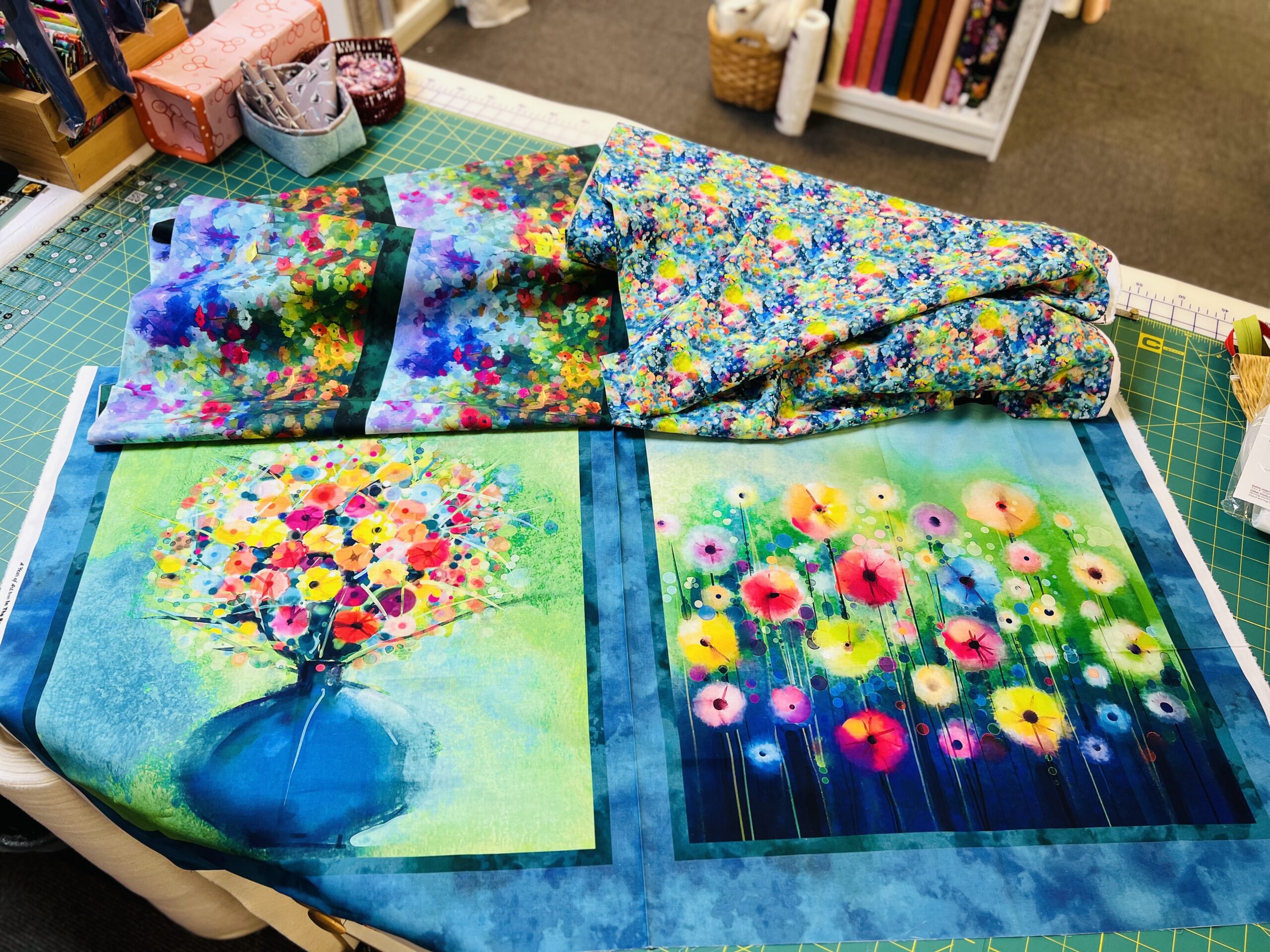 A Year of Art by In The Beginning Fabrics
24″ Panel and seven coordinating fabrics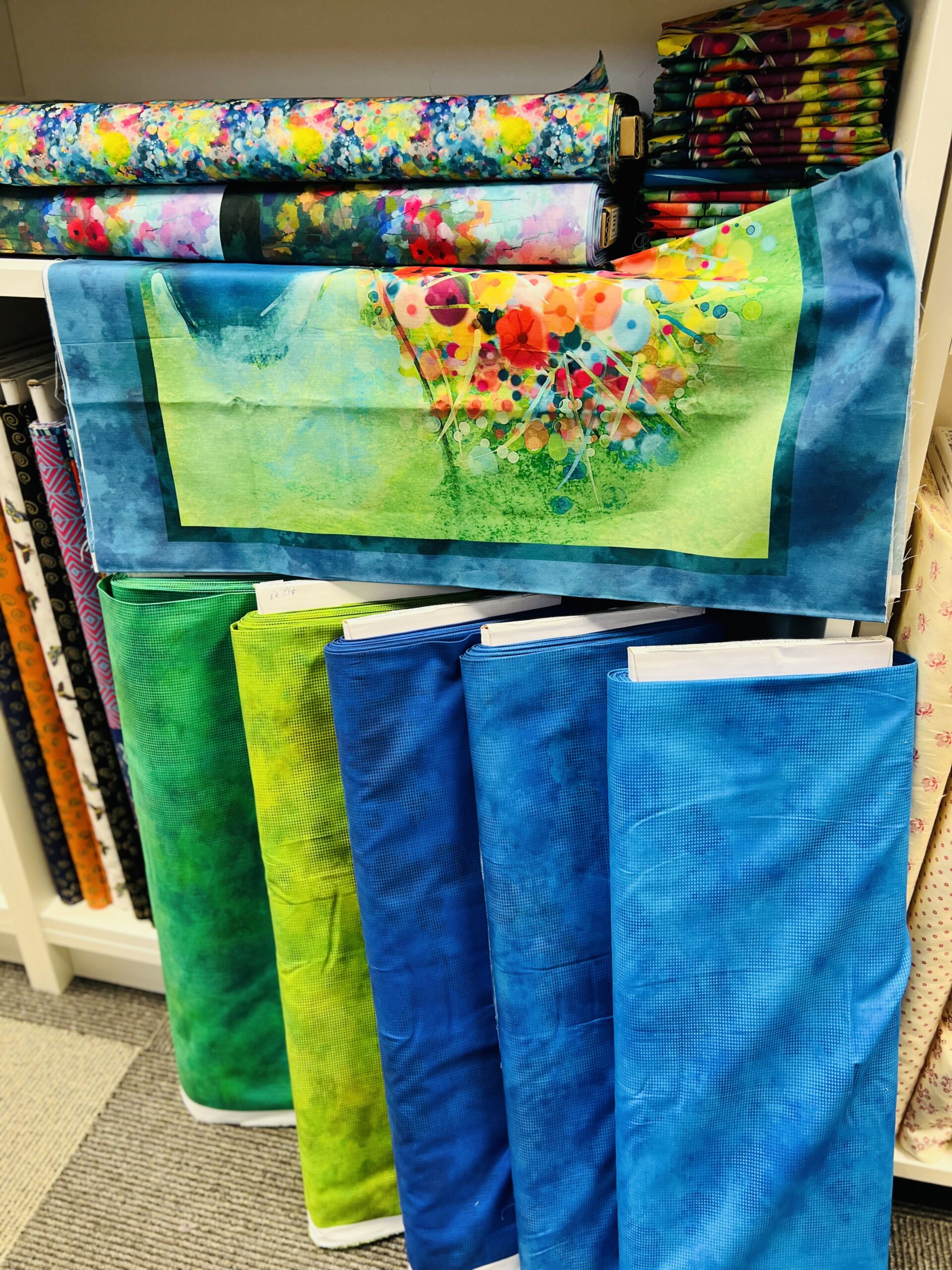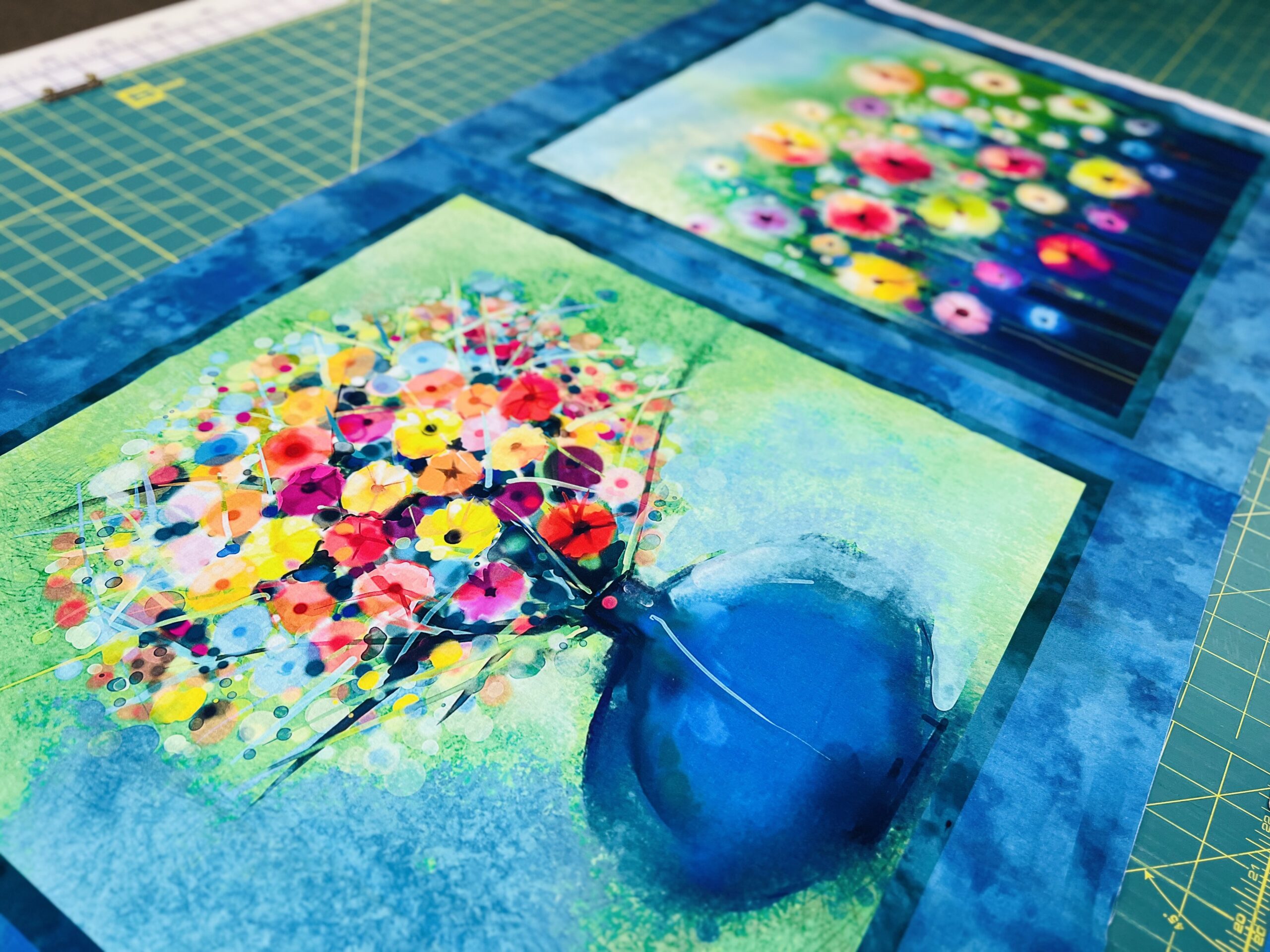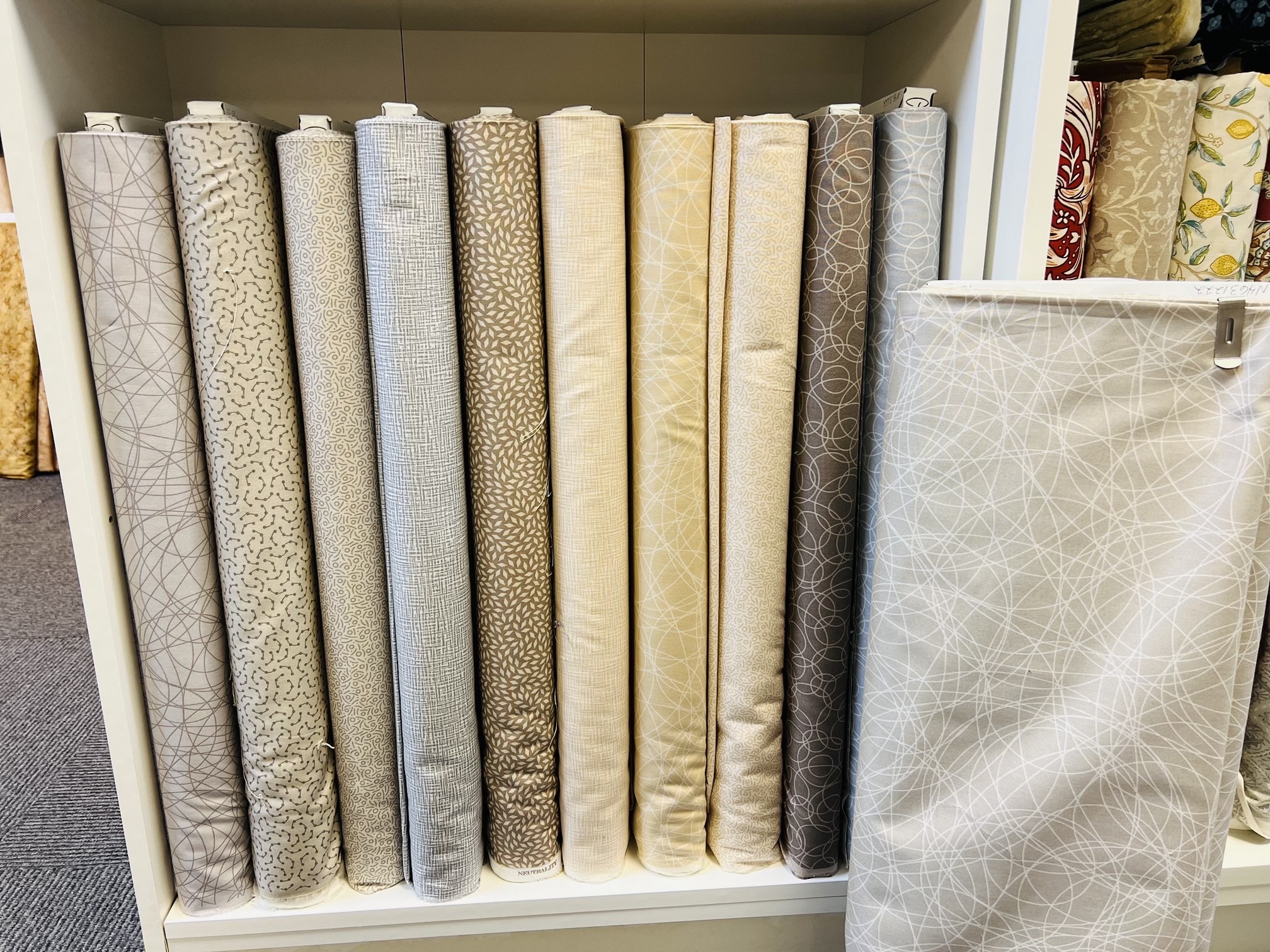 Neutrality by Patrice Lose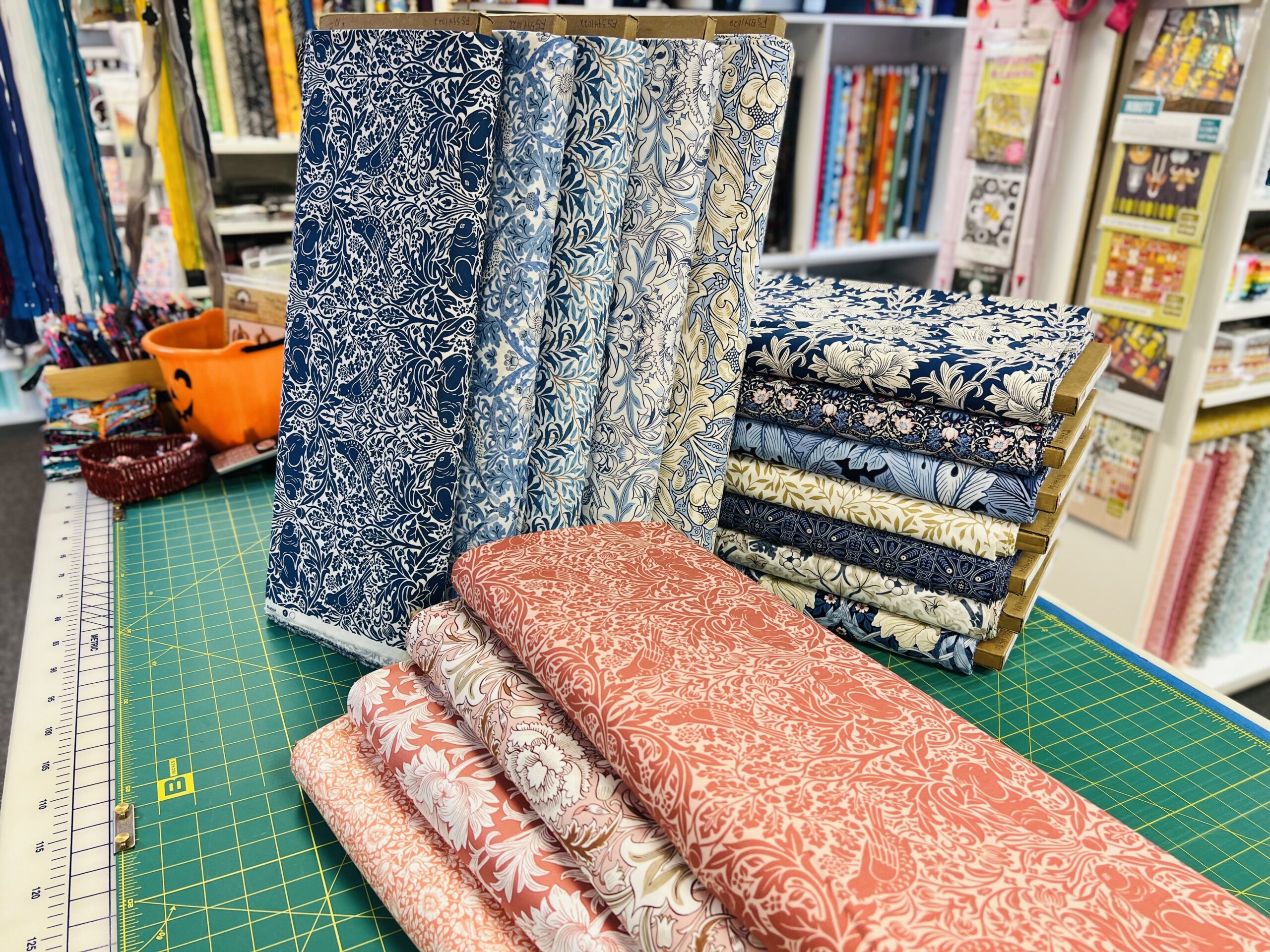 Wandle by
The Original Morris & Co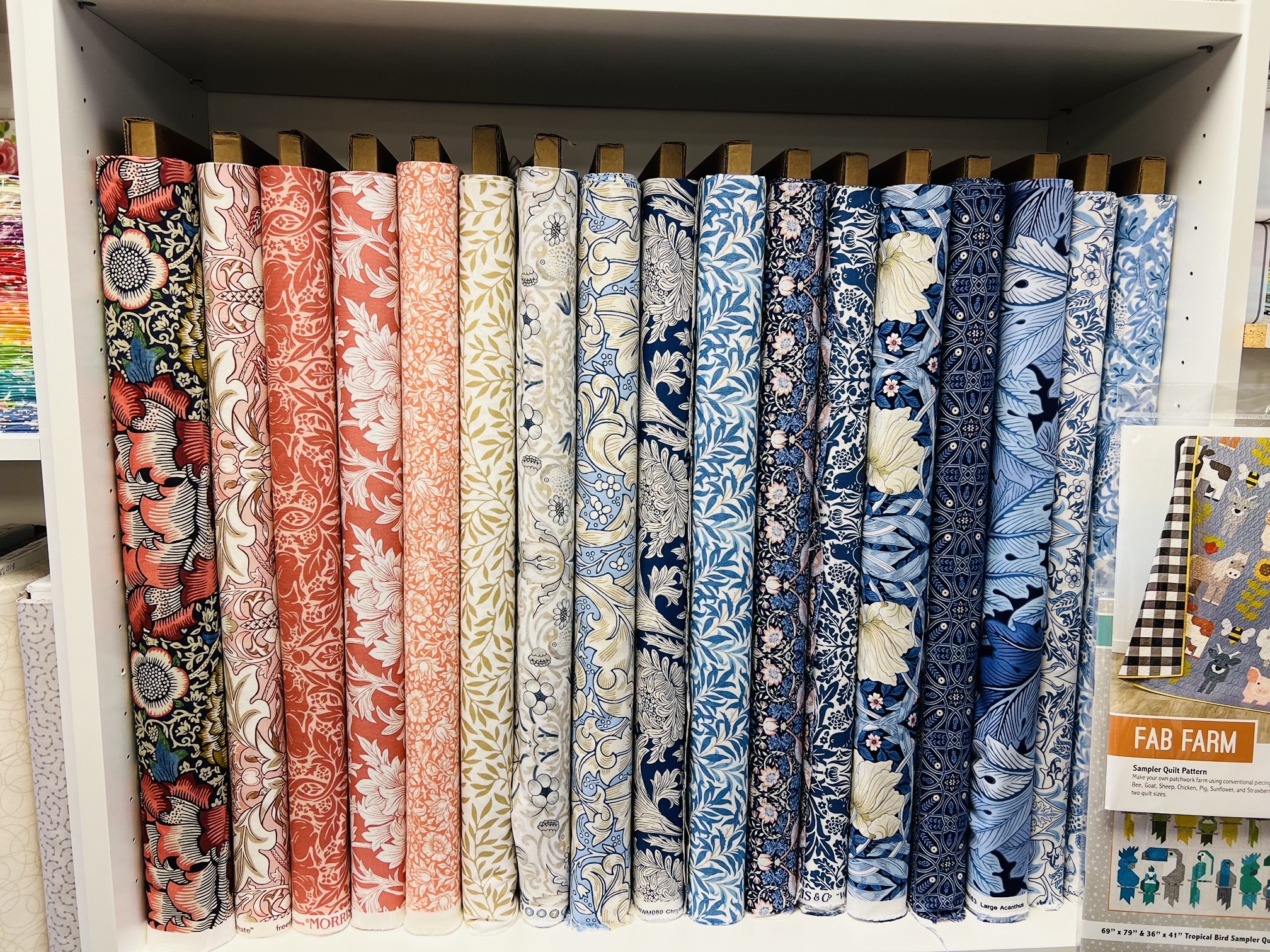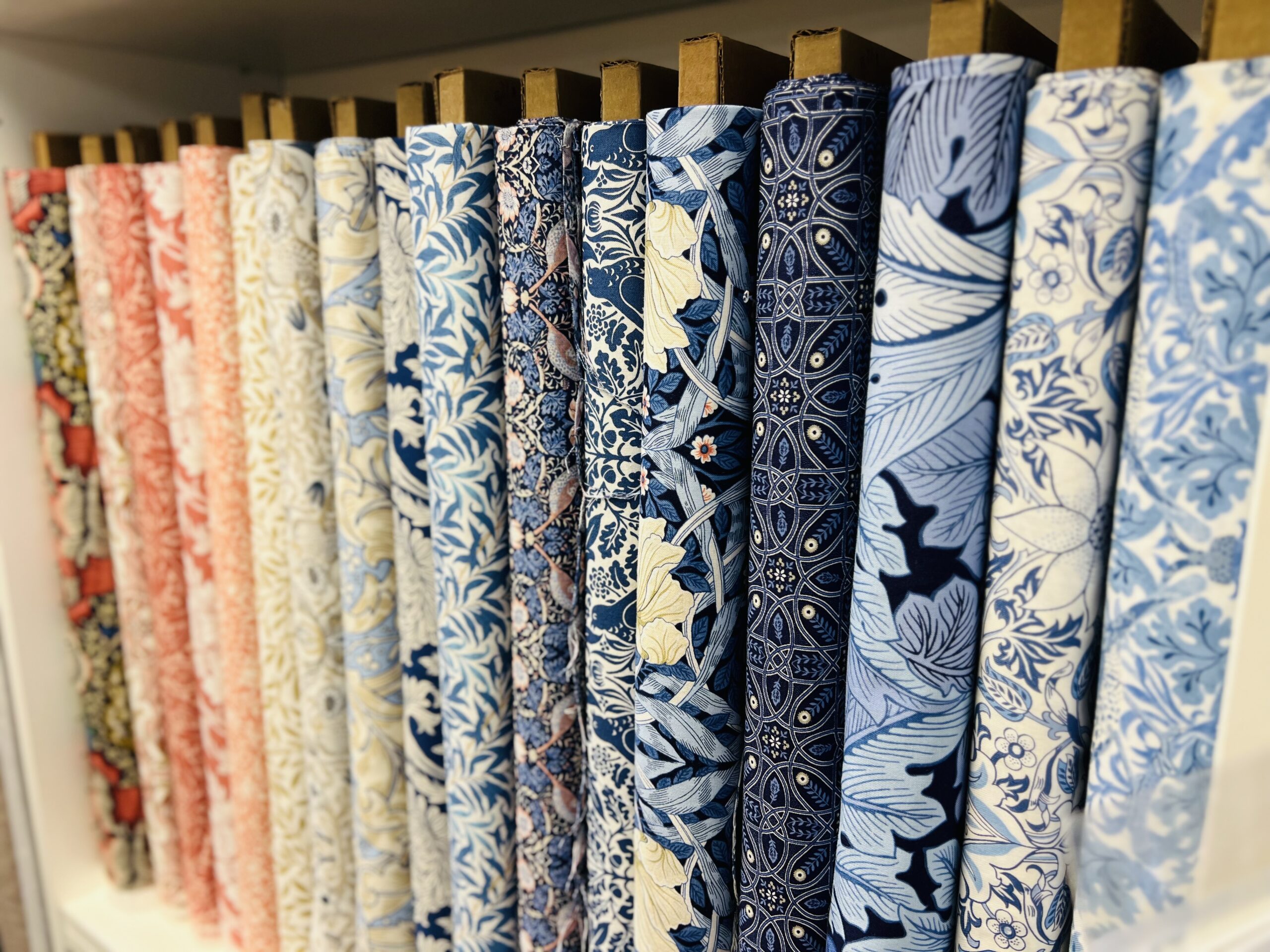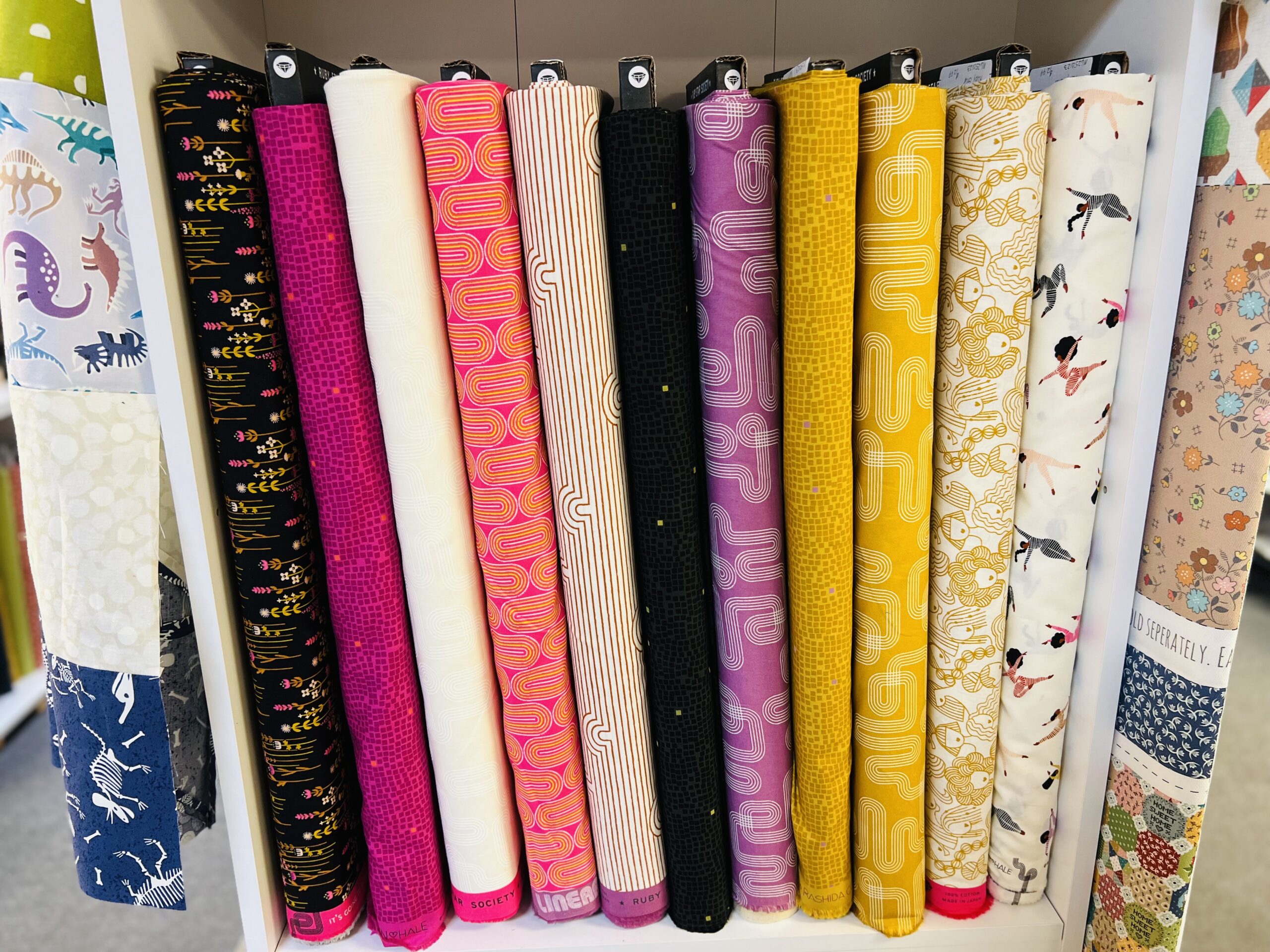 Linear & Pixel by Rashida Coleman Hale of Ruby Star Society
Dwell by Camille Roskelley
Over 30 bolts of this beautiful collection, that also goes great with Nantucket Summer.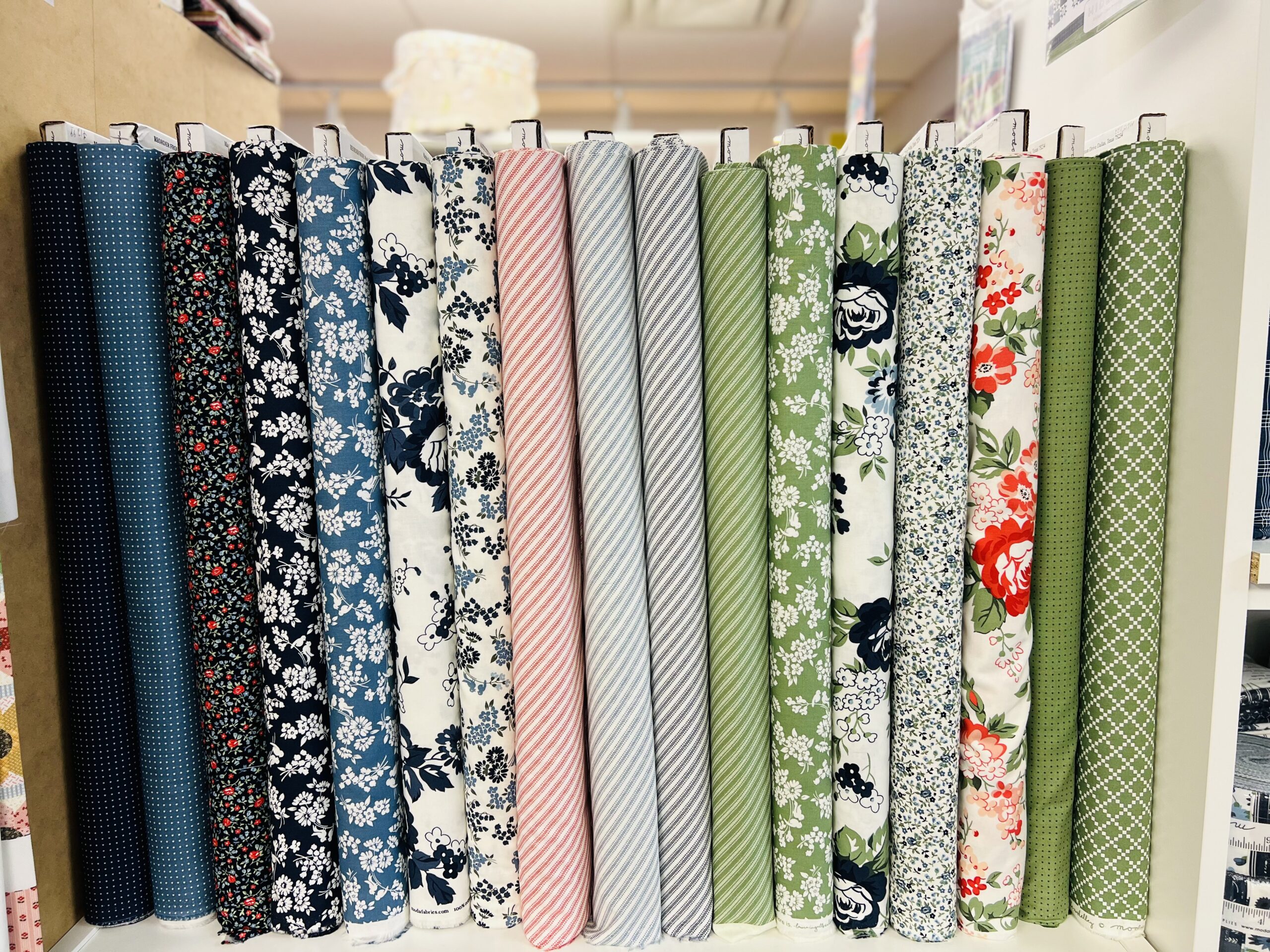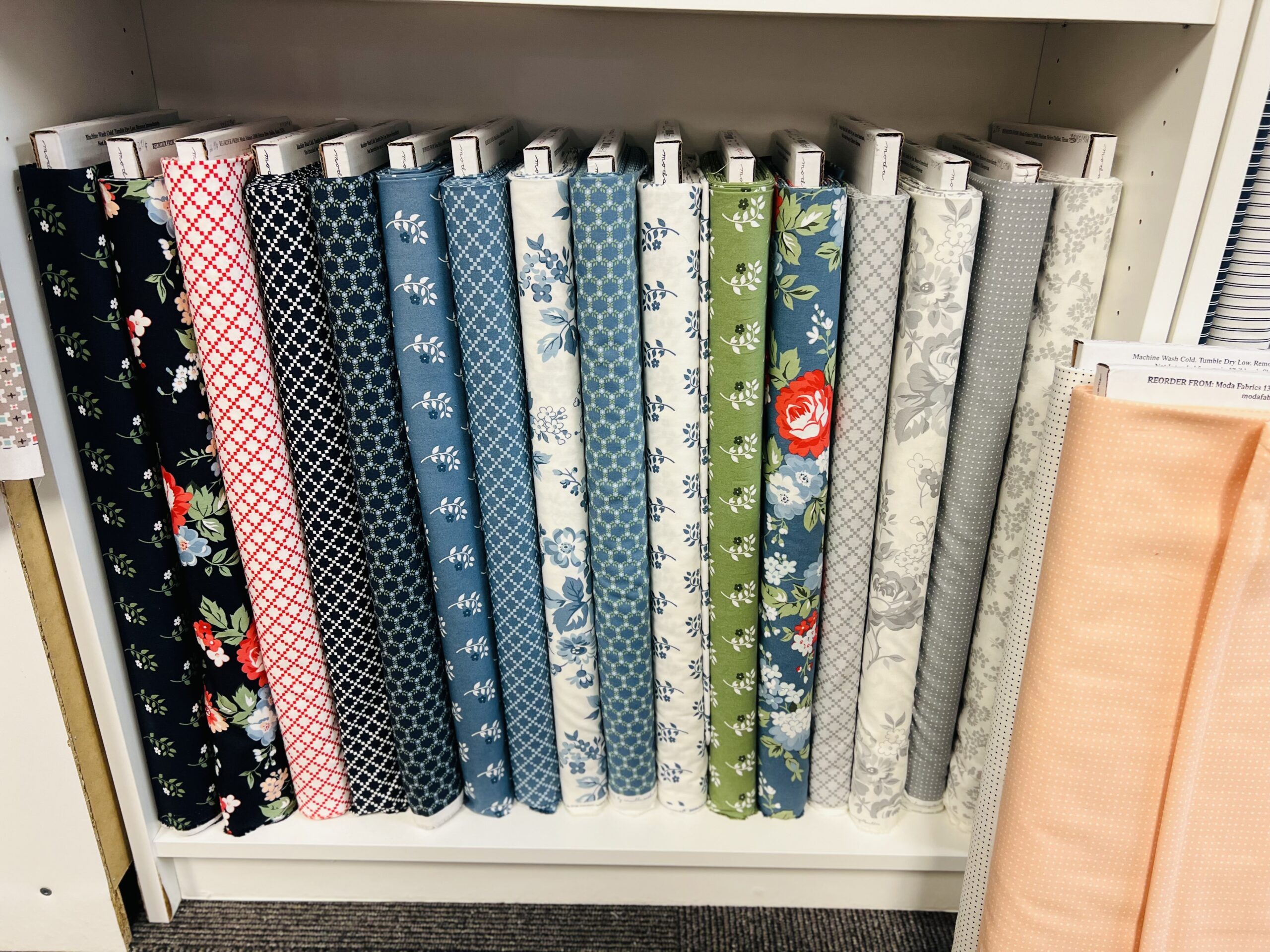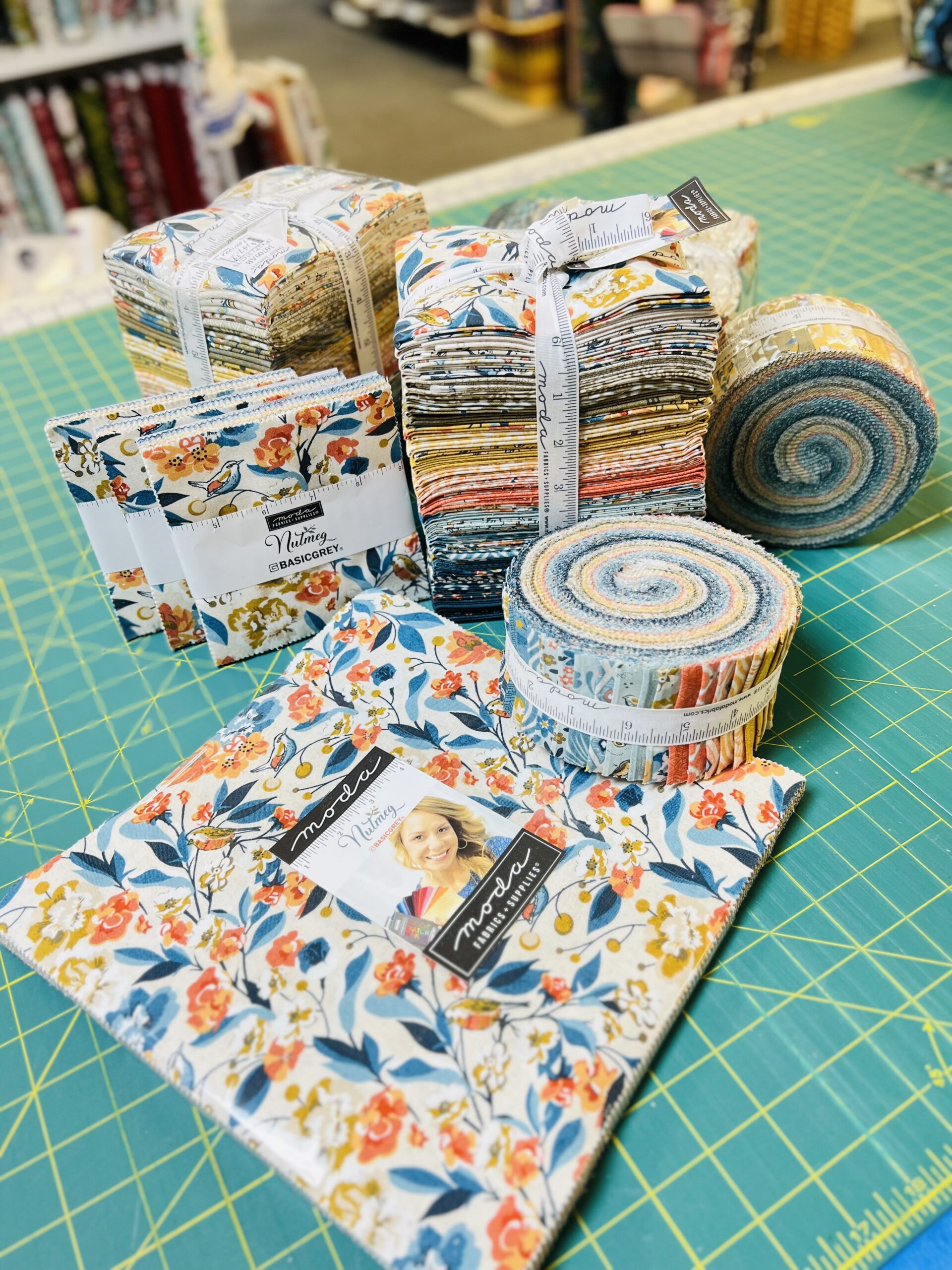 Nutmeg by Basic Grey
Cuts now available!
 Root designed by Ebond
Fat quarter bundles bundles available.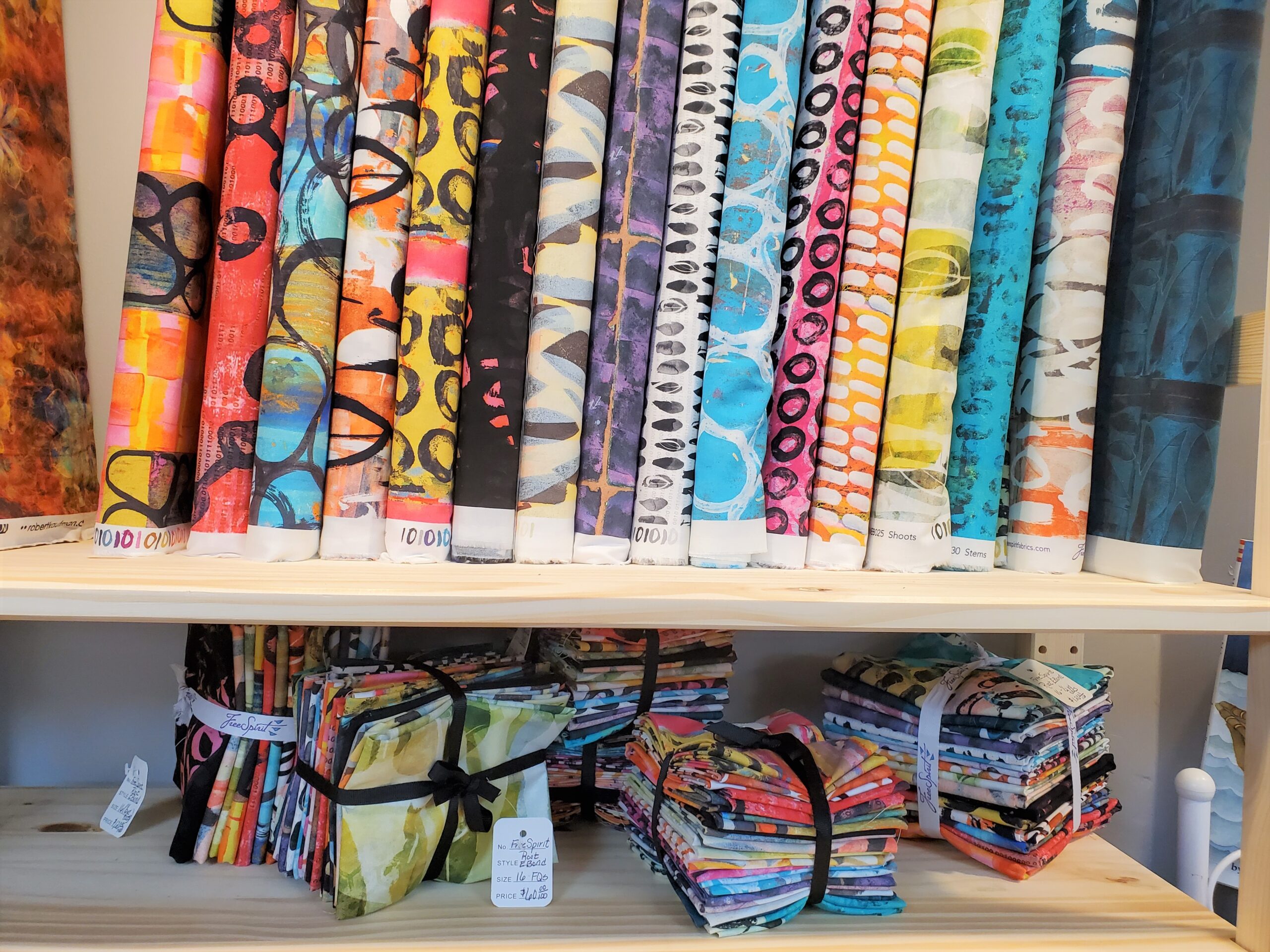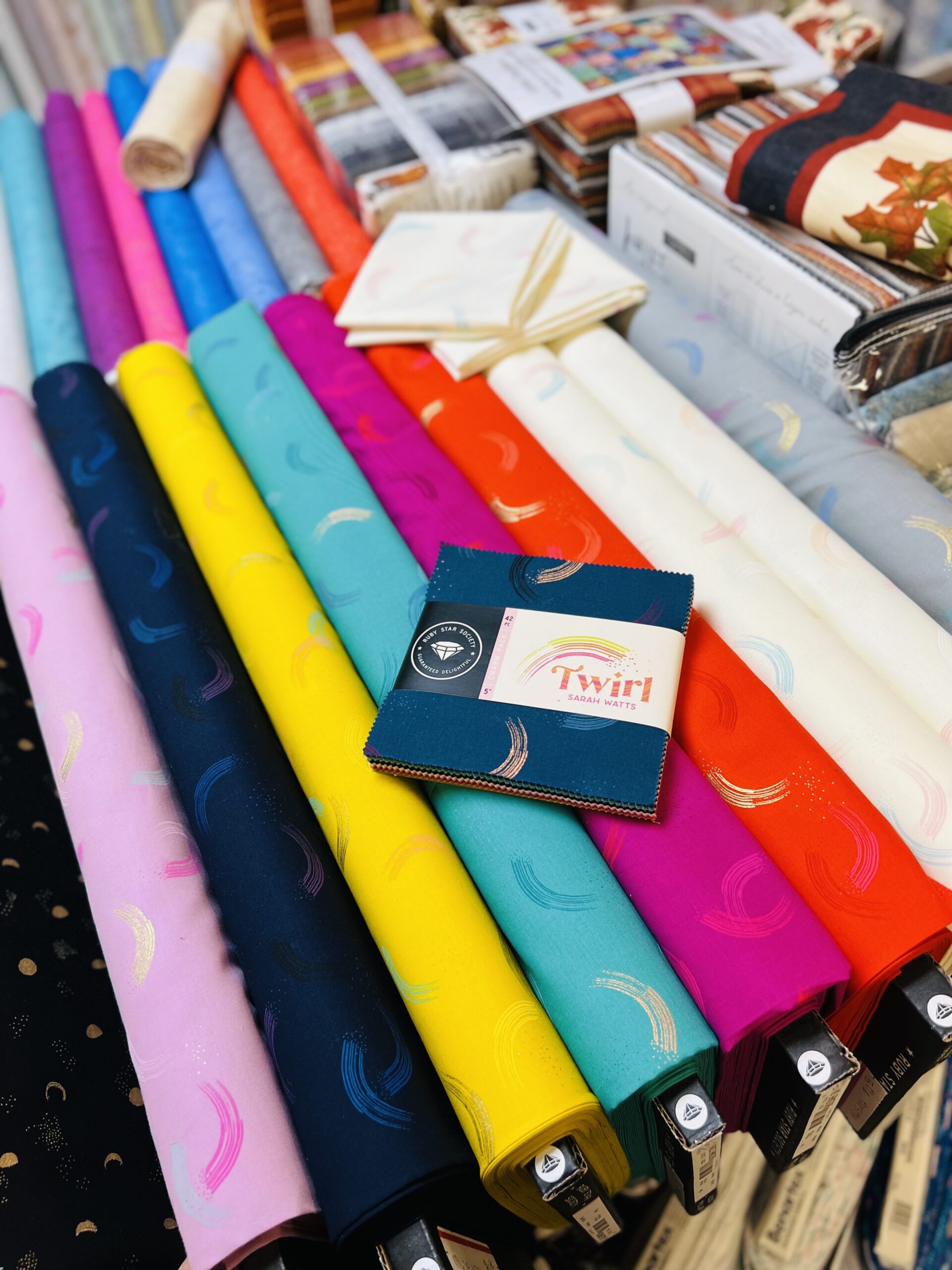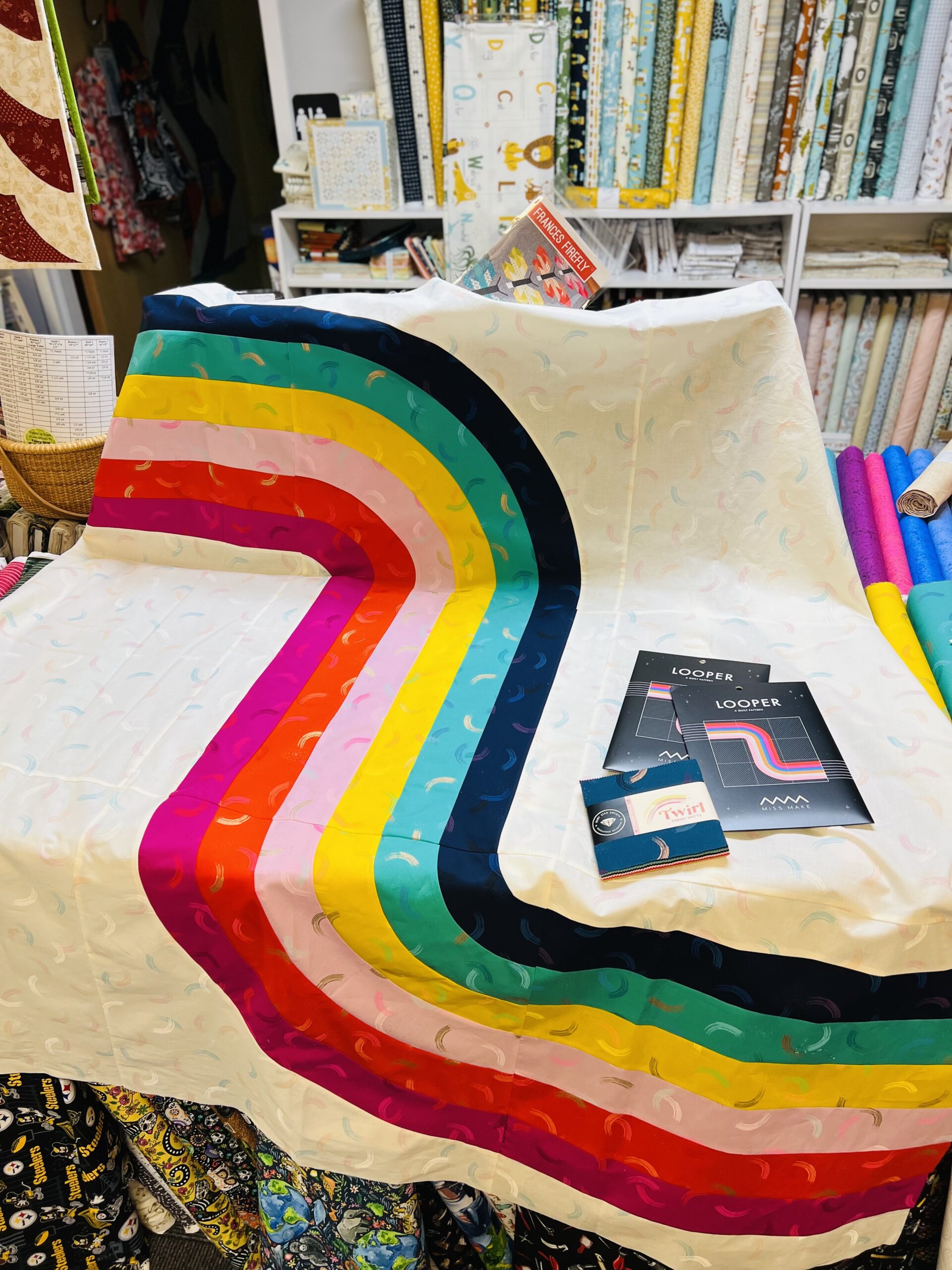 Fabric Line:
Twirl by Sarah Watts
Pattern:
Looper by Miss Make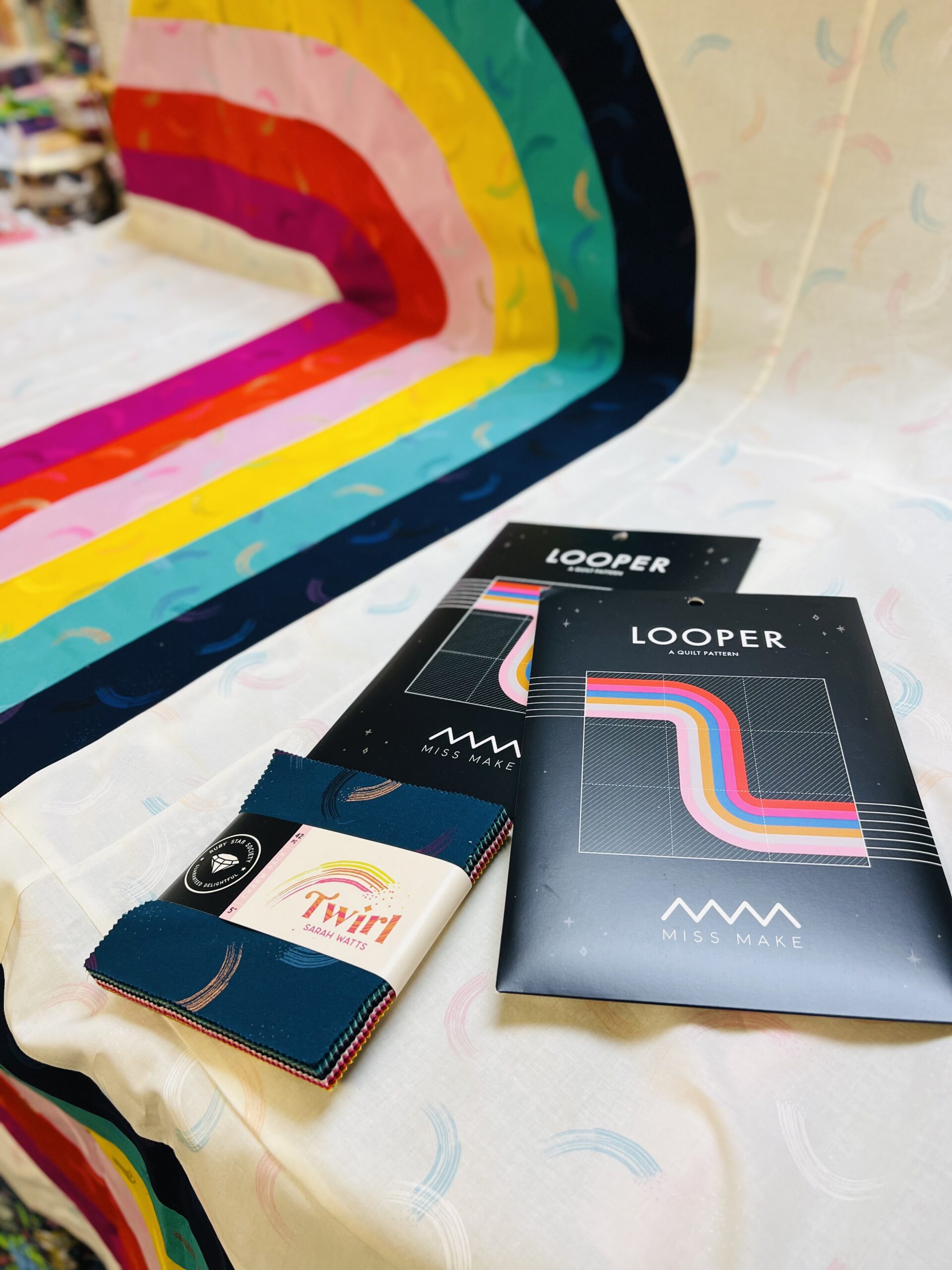 Pansy's Posies by Robin Pickens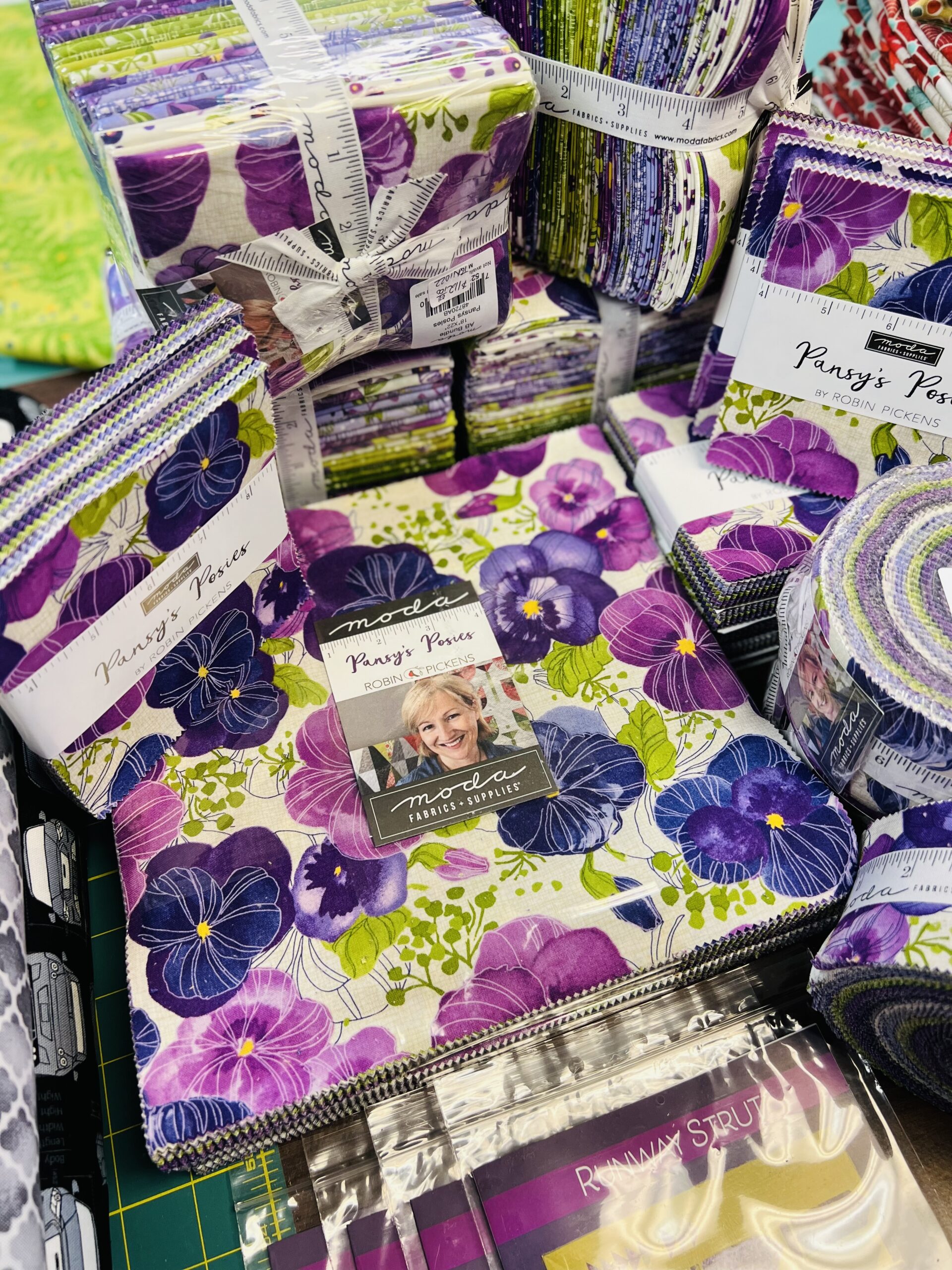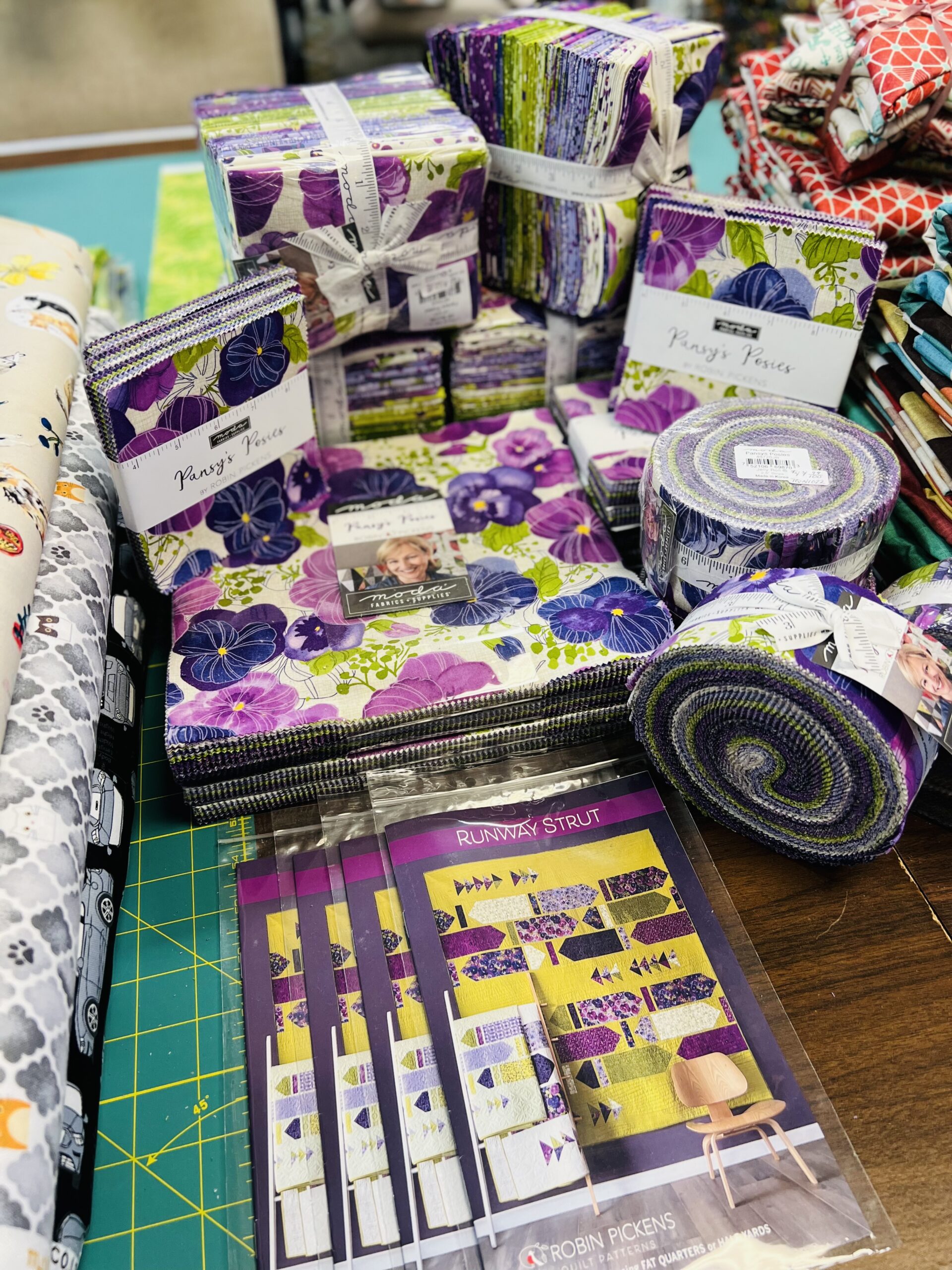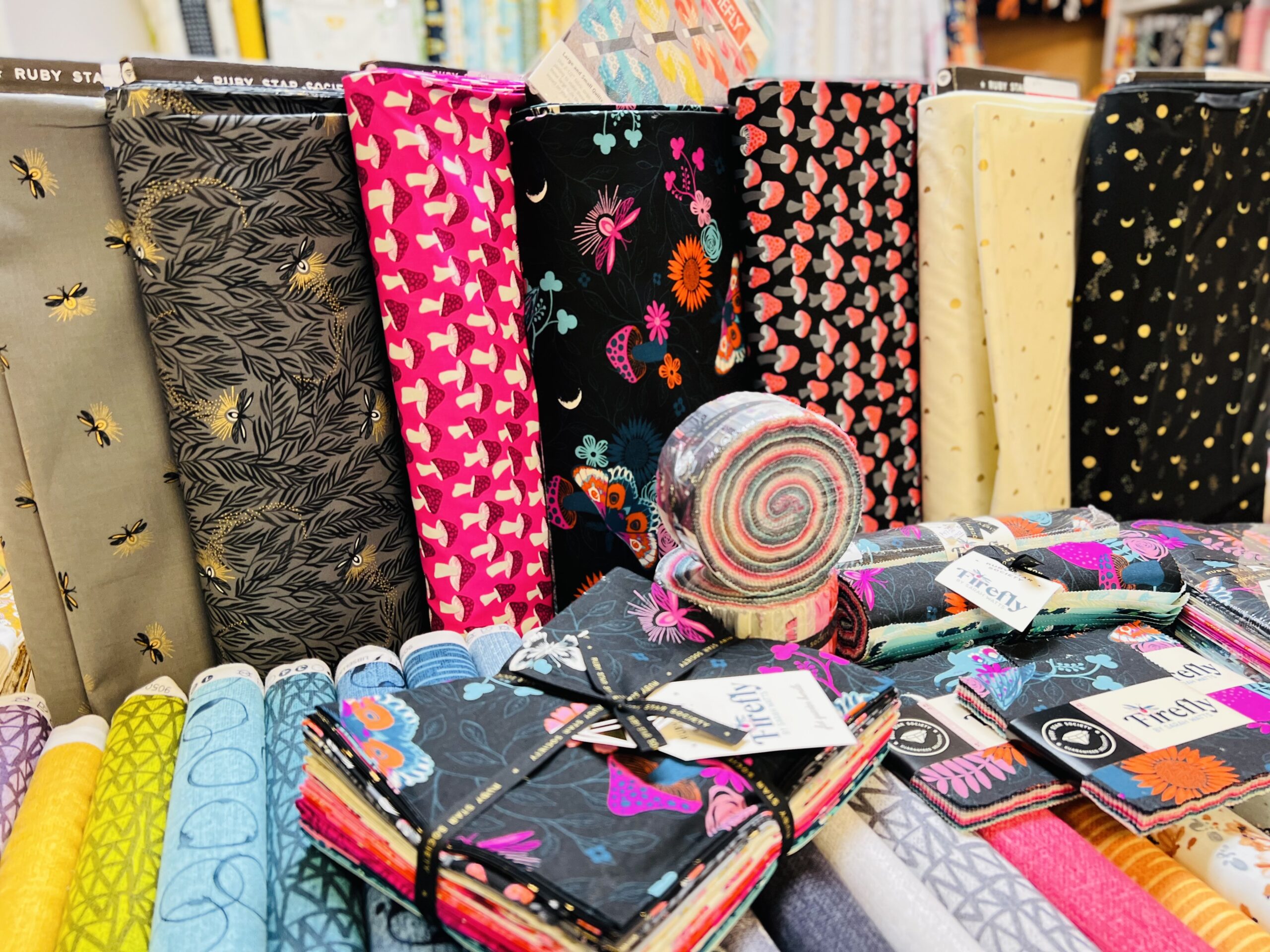 Firefly by Sarah Watts
Yardage & precuts available!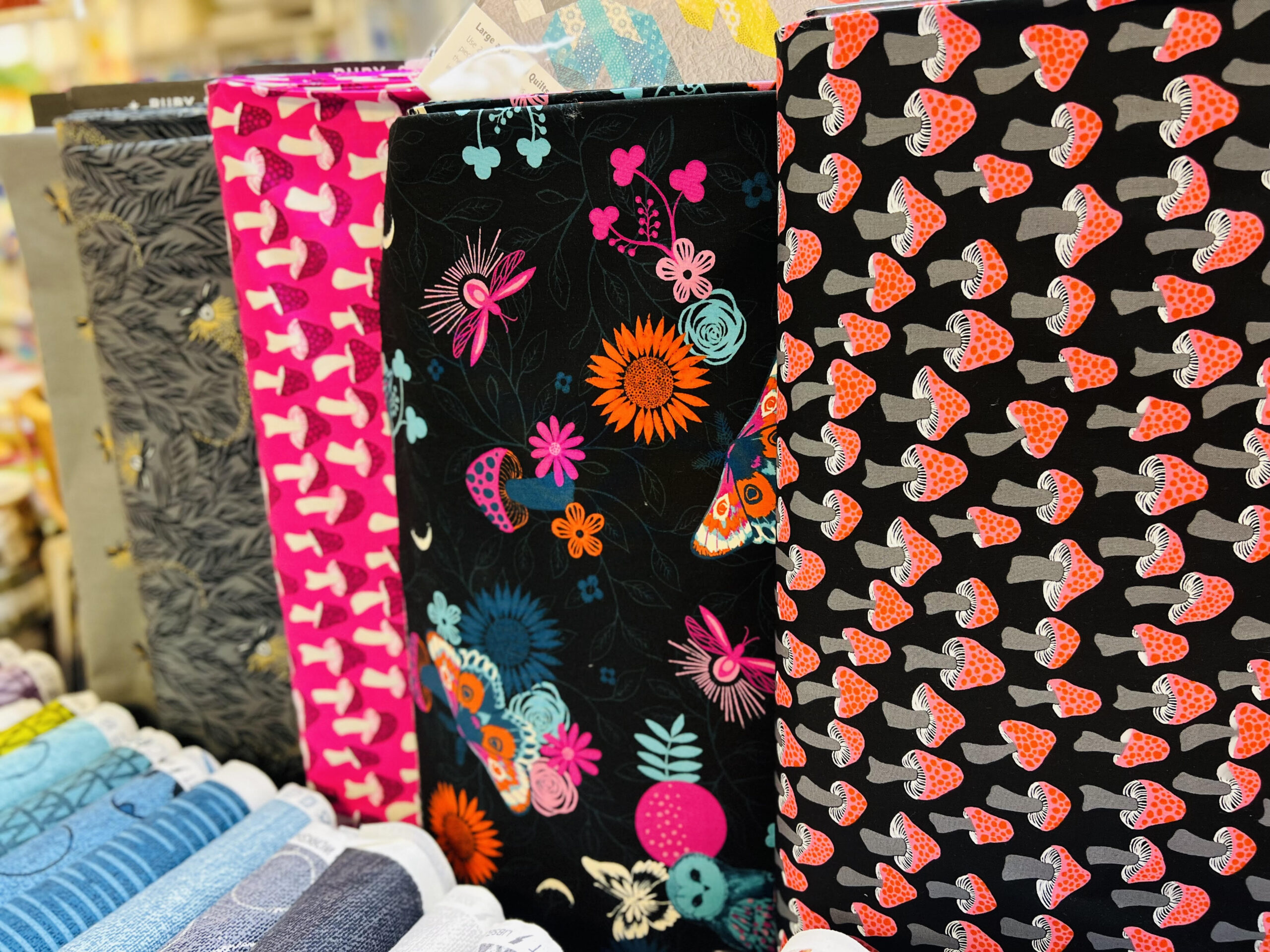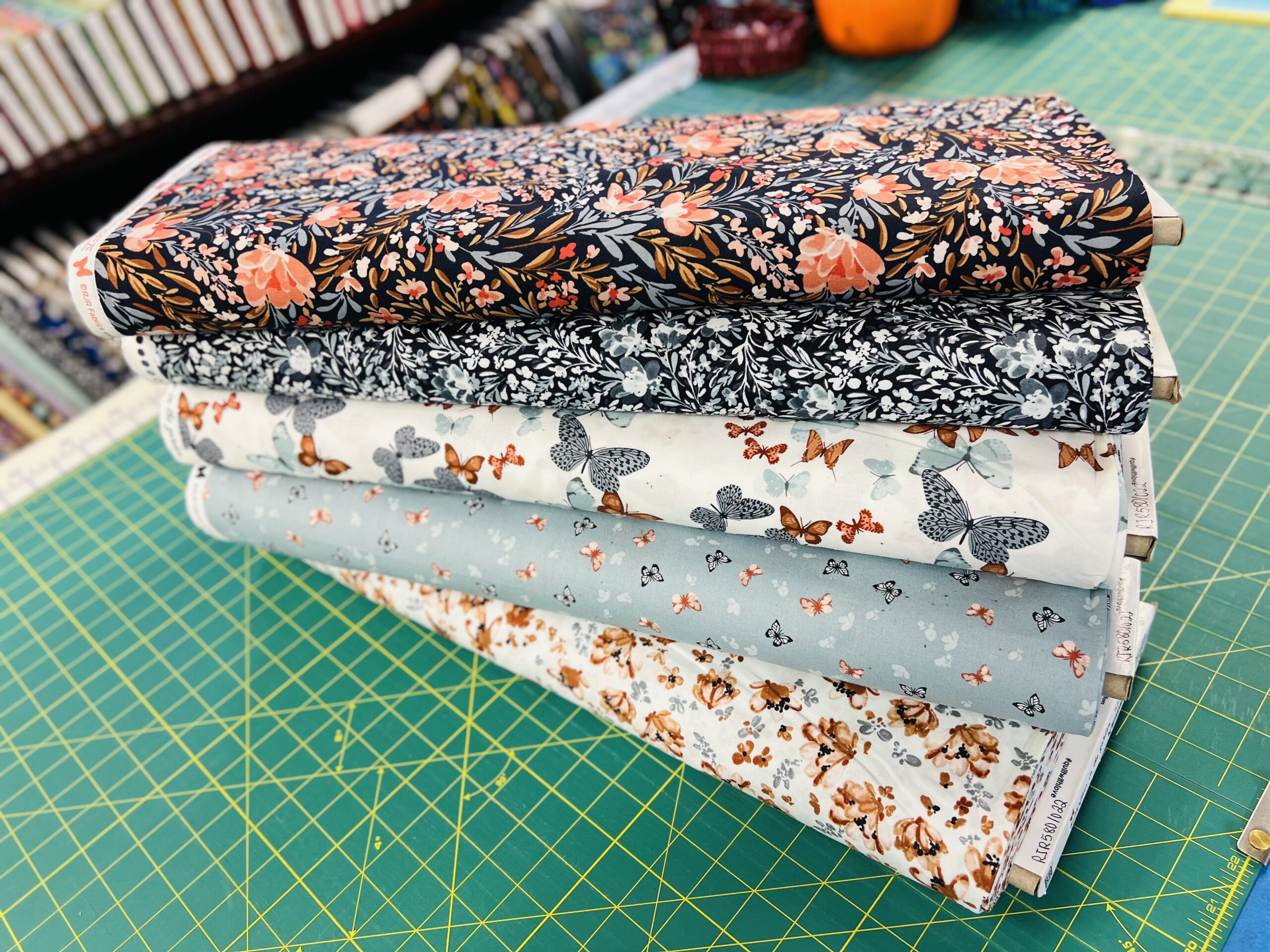 Butterflies in the Garden by RJR Fabrics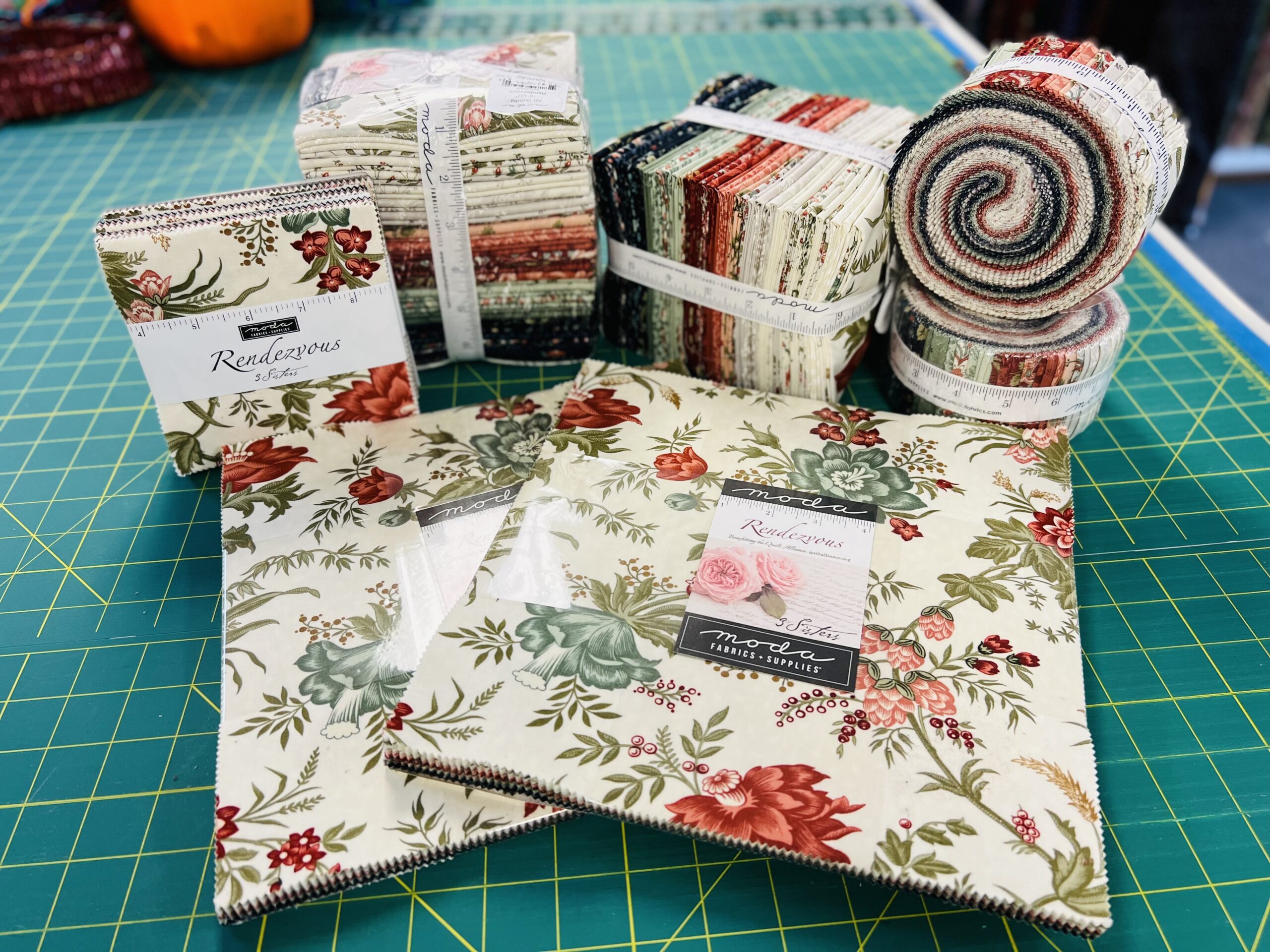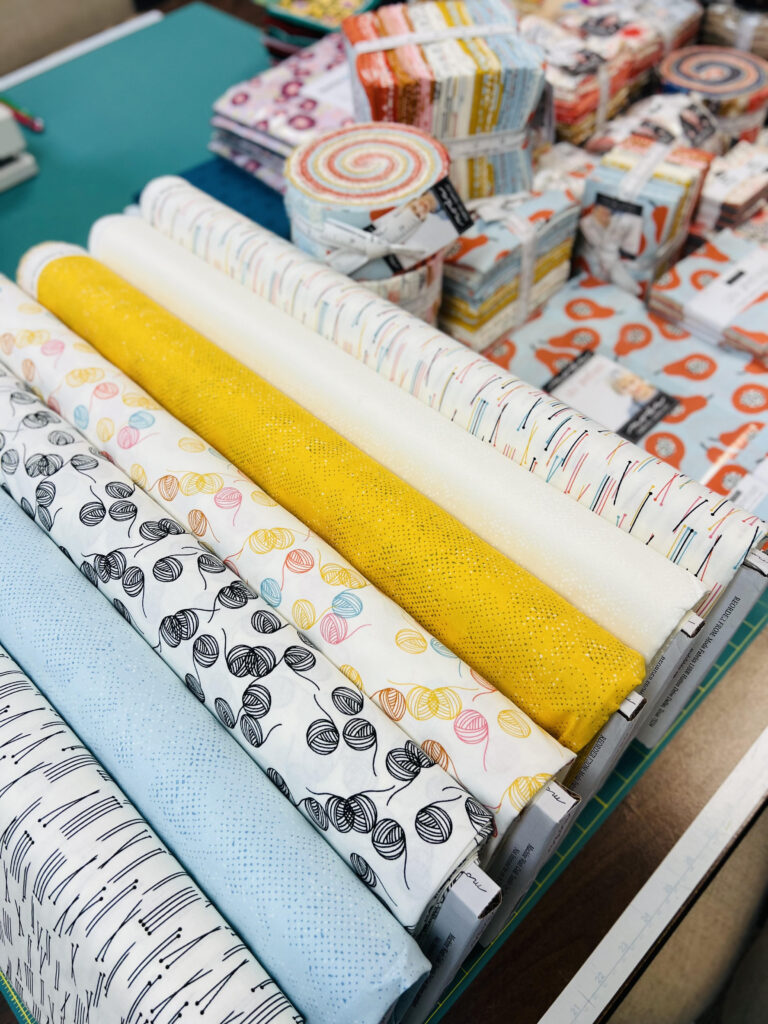 Late afternoon by Brigitte Heitland for Zen Chic.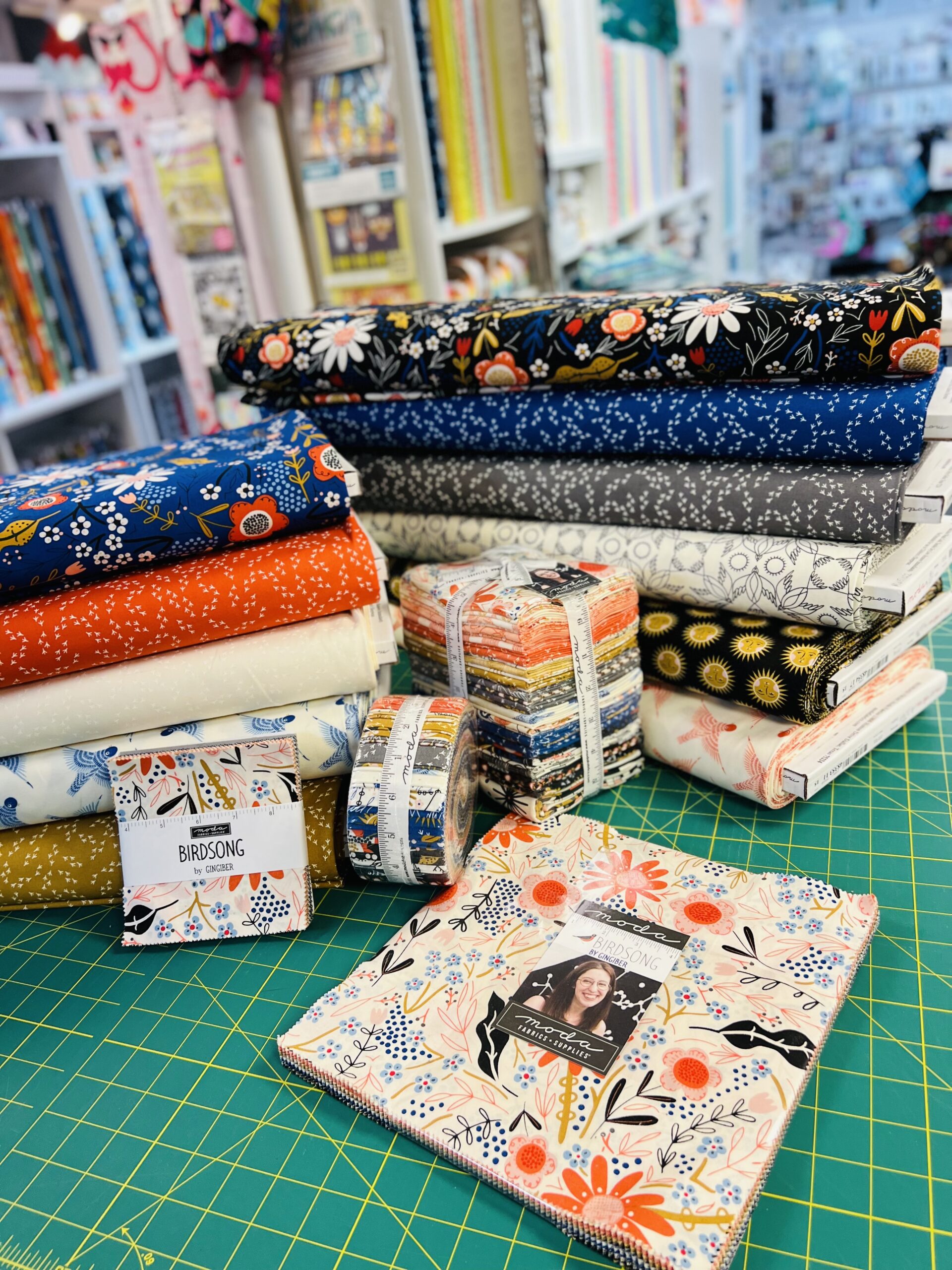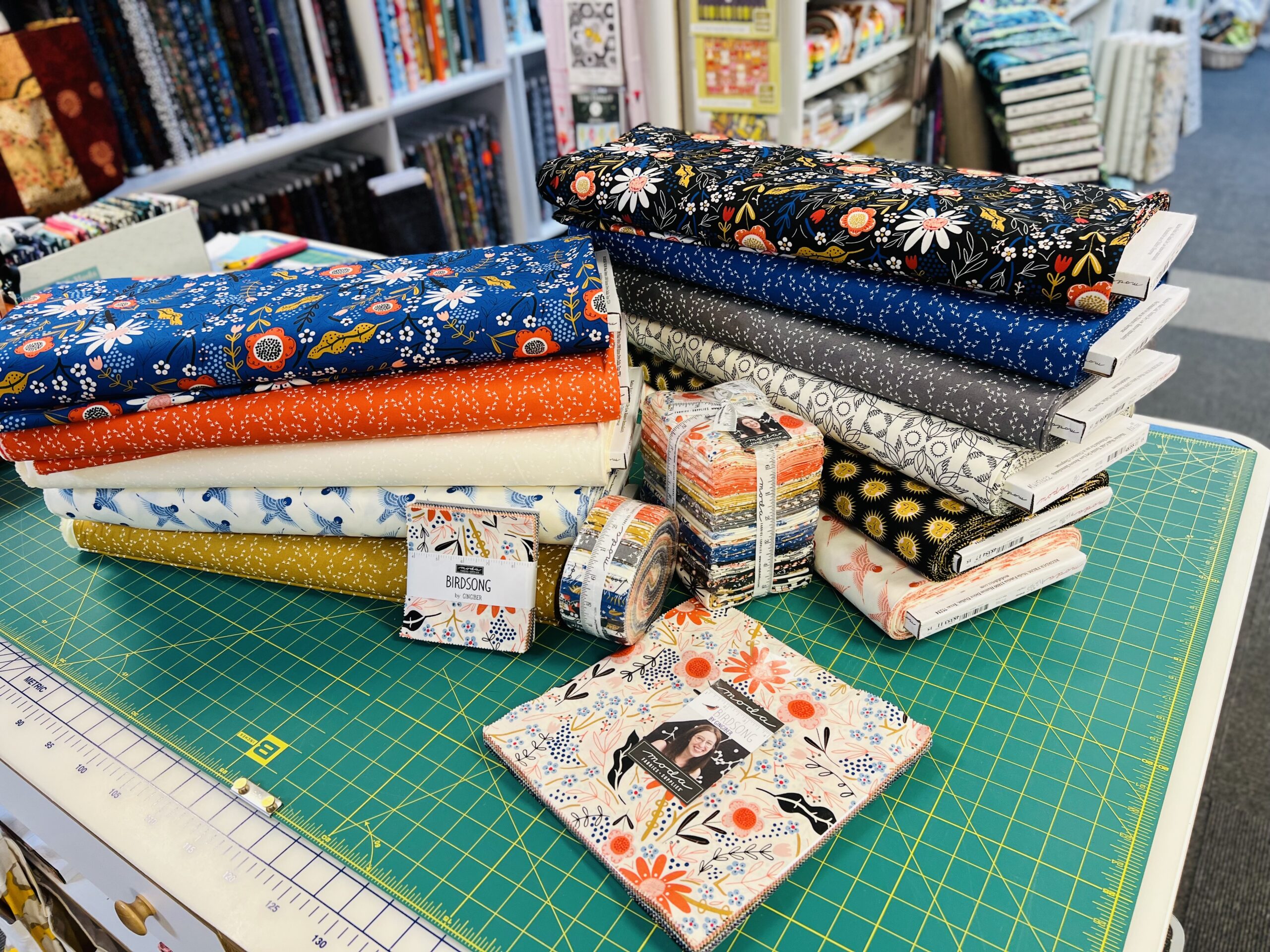 All the precuts for the Birdsong collection.  Panels are limited!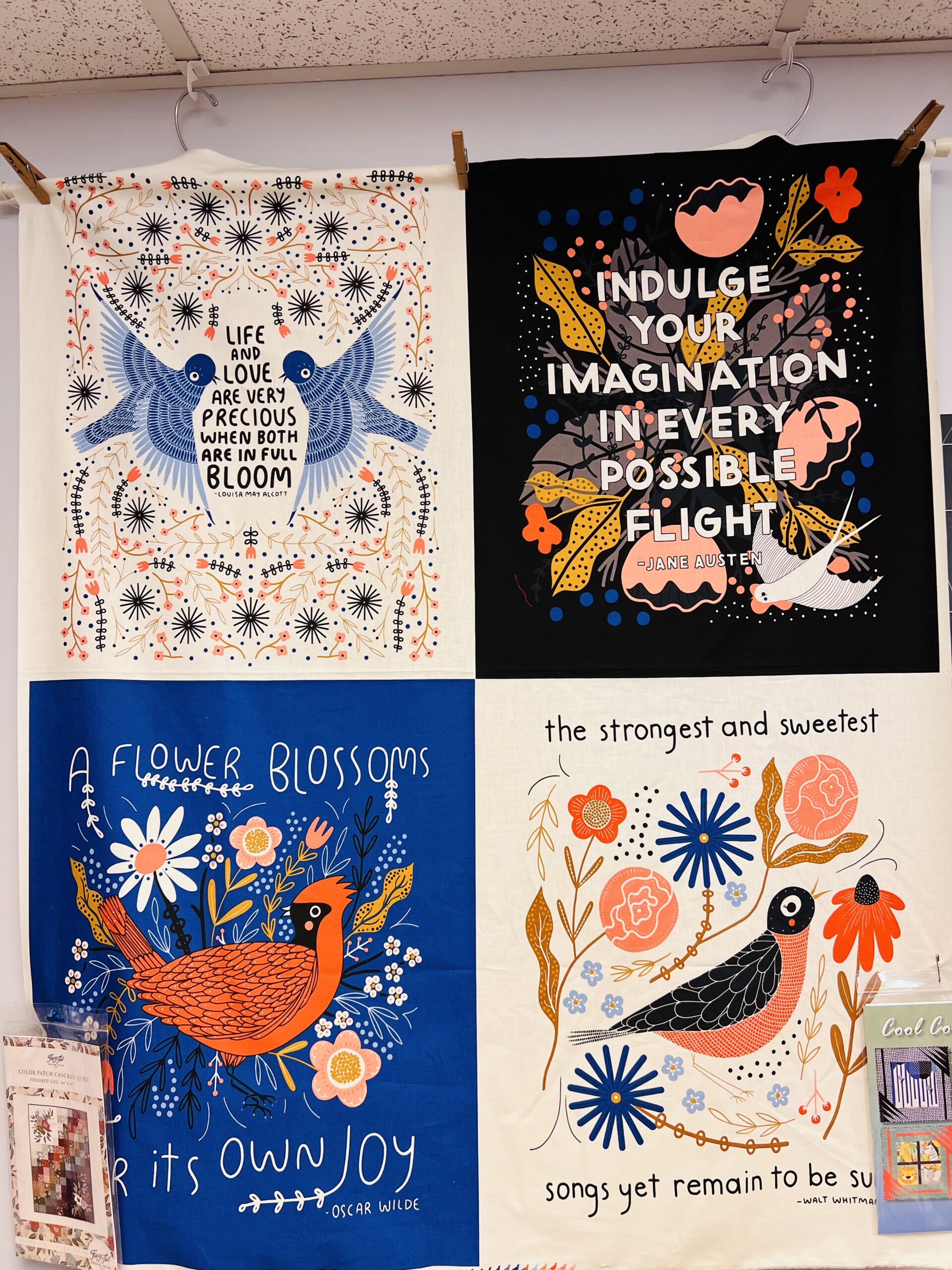 Tula Pink's entire Tiny Beasts is now available at the shop!
Stop in today to check out these beautiful vibrant fabrics!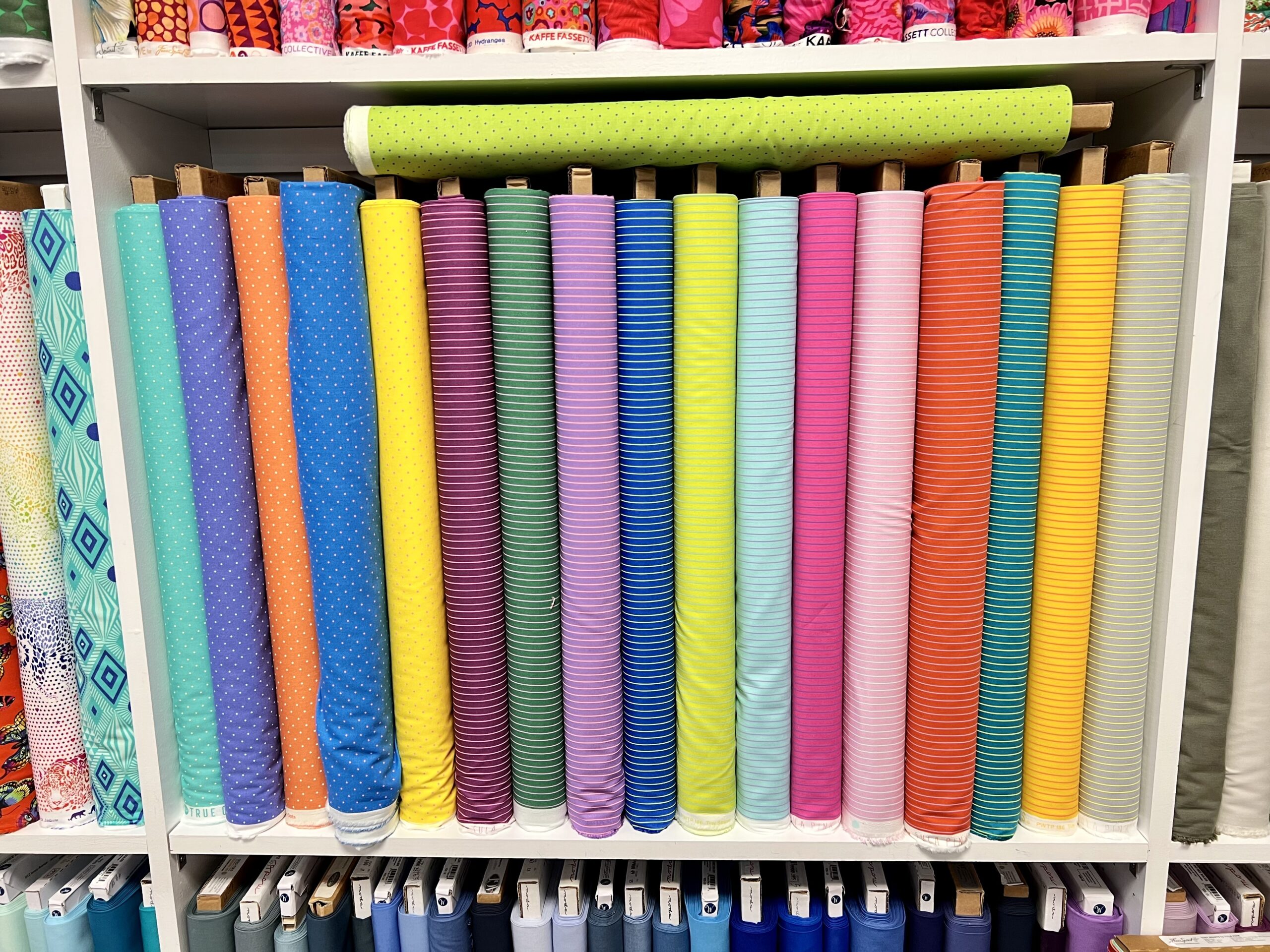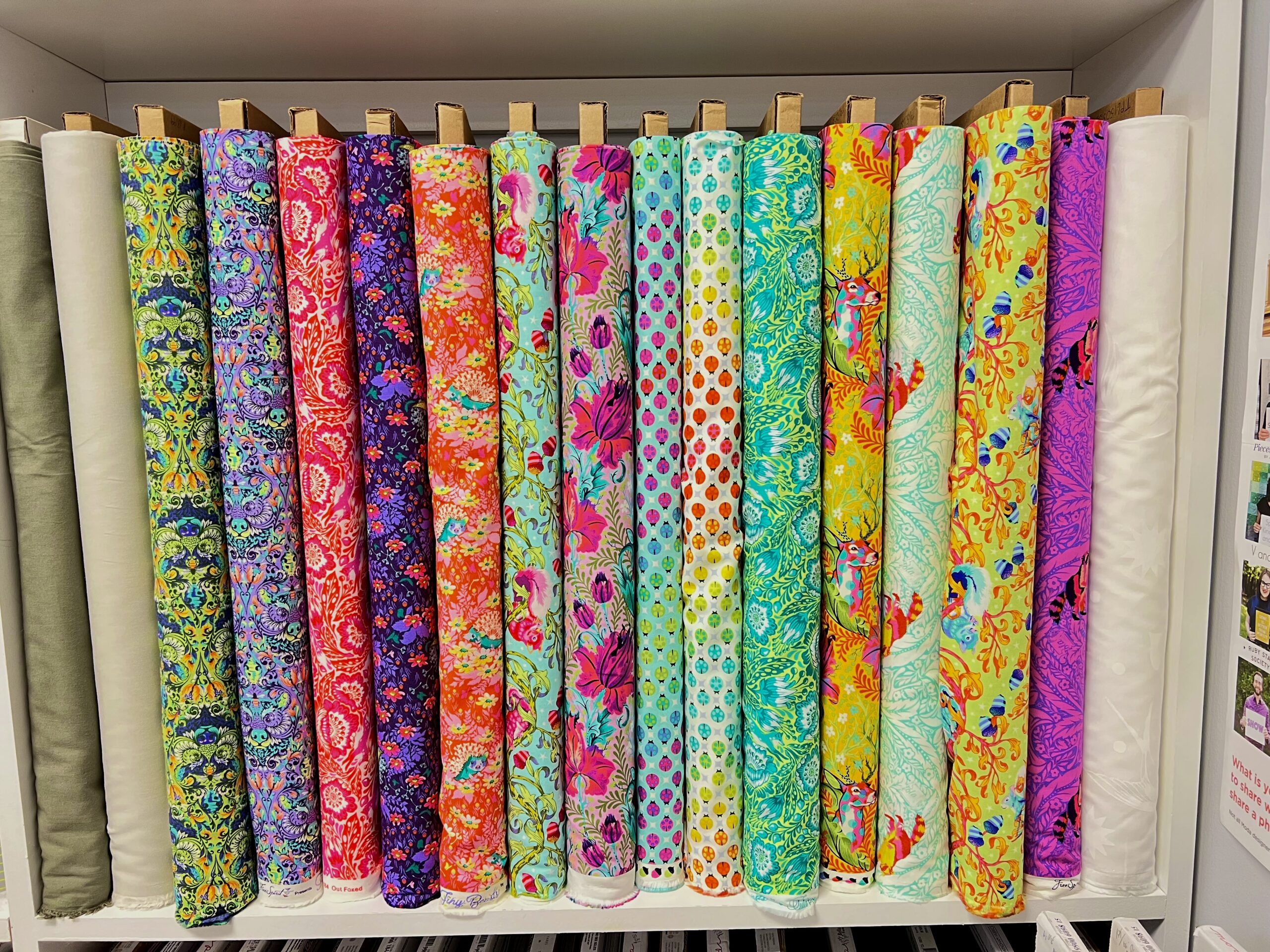 Flower Pot designed by Lella Boutique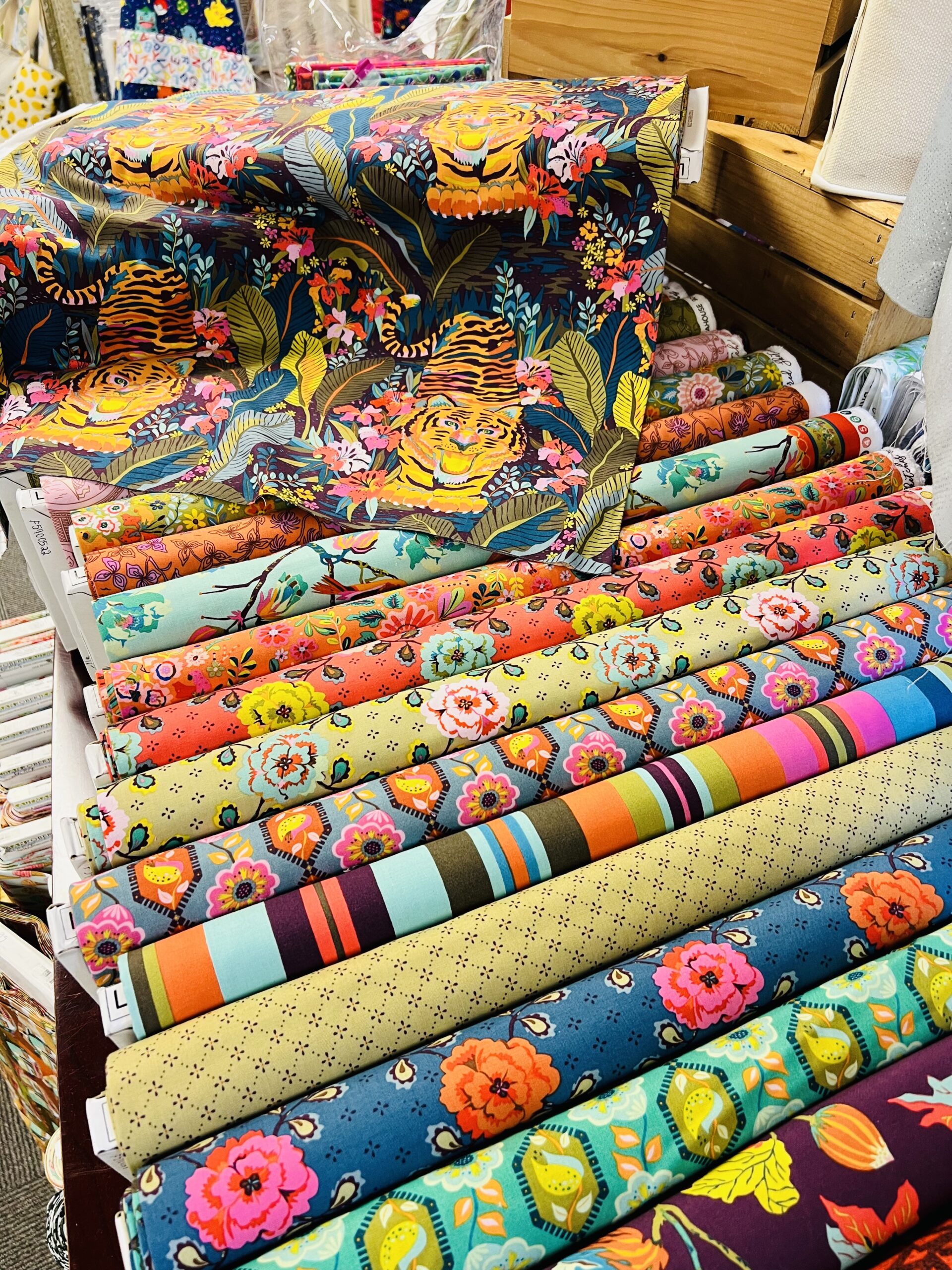 Kindred Sketches designed by
Kathleen Doughty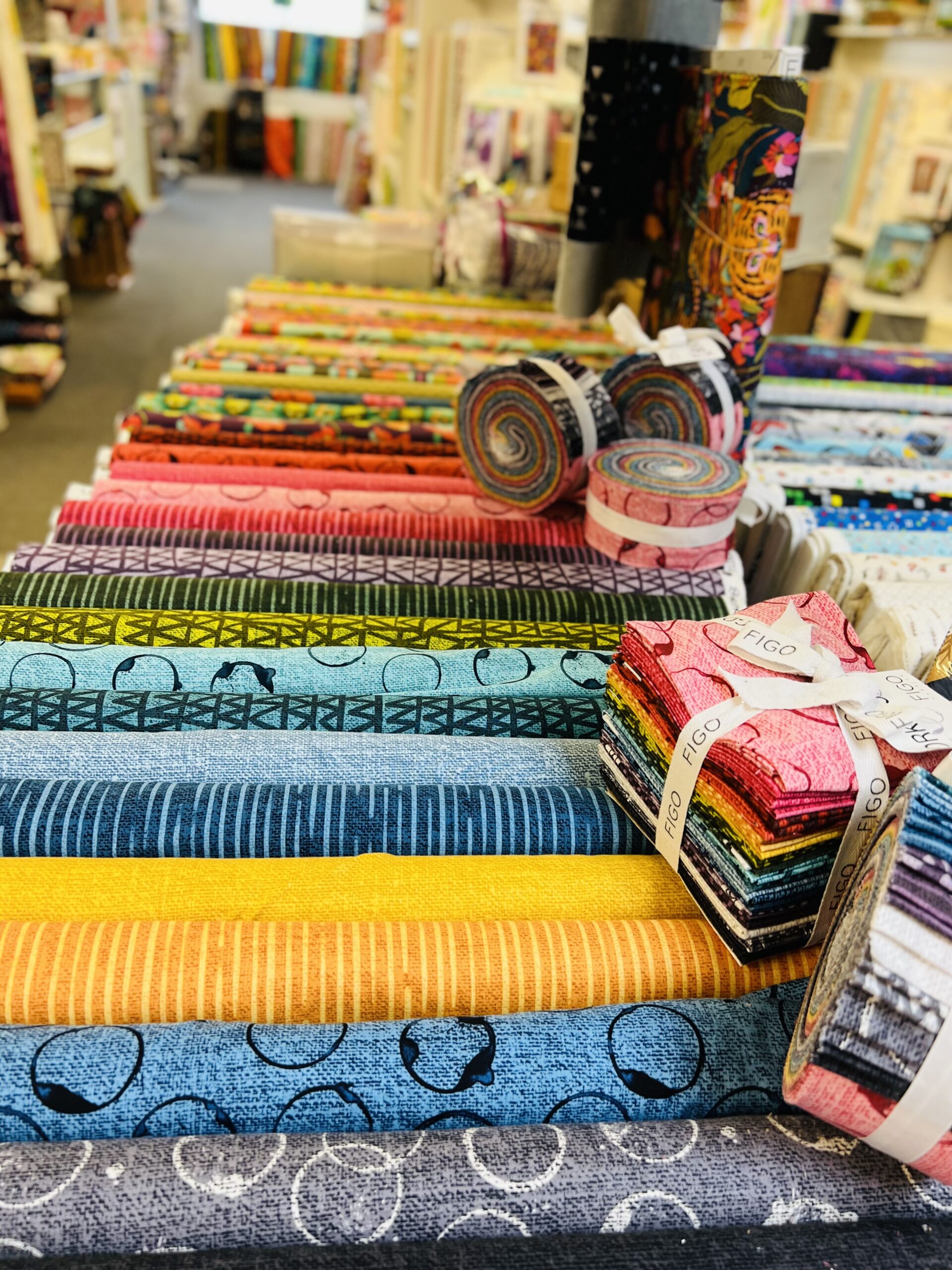 Workshop by Libbs Elliott
Aurifil Thread Club
Thread Builder 2022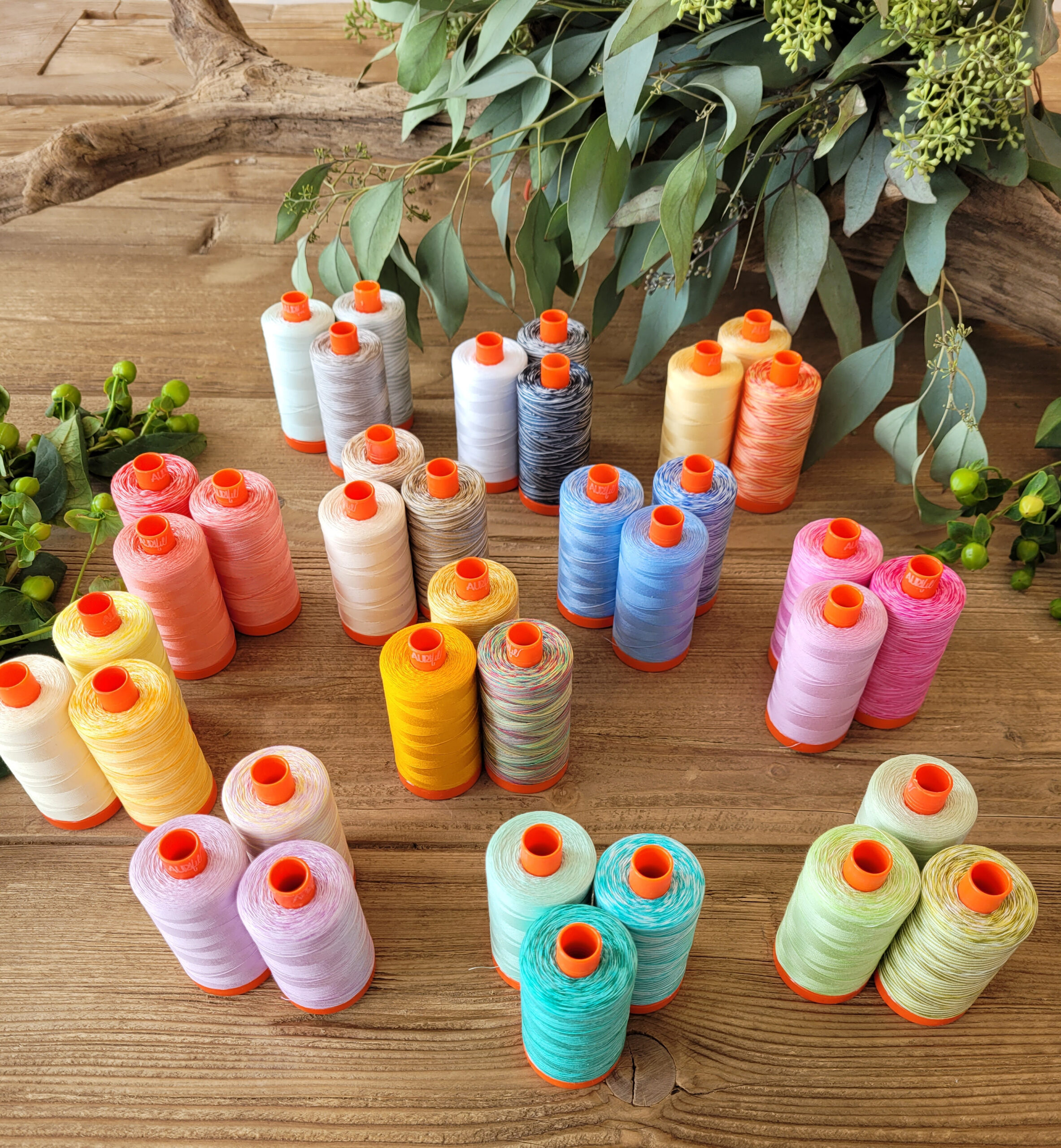 Introducing the 2022 Color Builder Subscription, a capsule of 12 mini-collections created in celebration of Aurifil's variegated thread. Aurifil produces 36 variegated thread colors; threads that contain multiple colors or multiple shades of one color. Twenty-four of these shades are represented in the 2022 program. Each set contains 3 large spools of 50wt — 2 variegated and 1 complementary solid. If your shop is new to Aurifil or to our variegated thread, this subscription is an excellent introduction!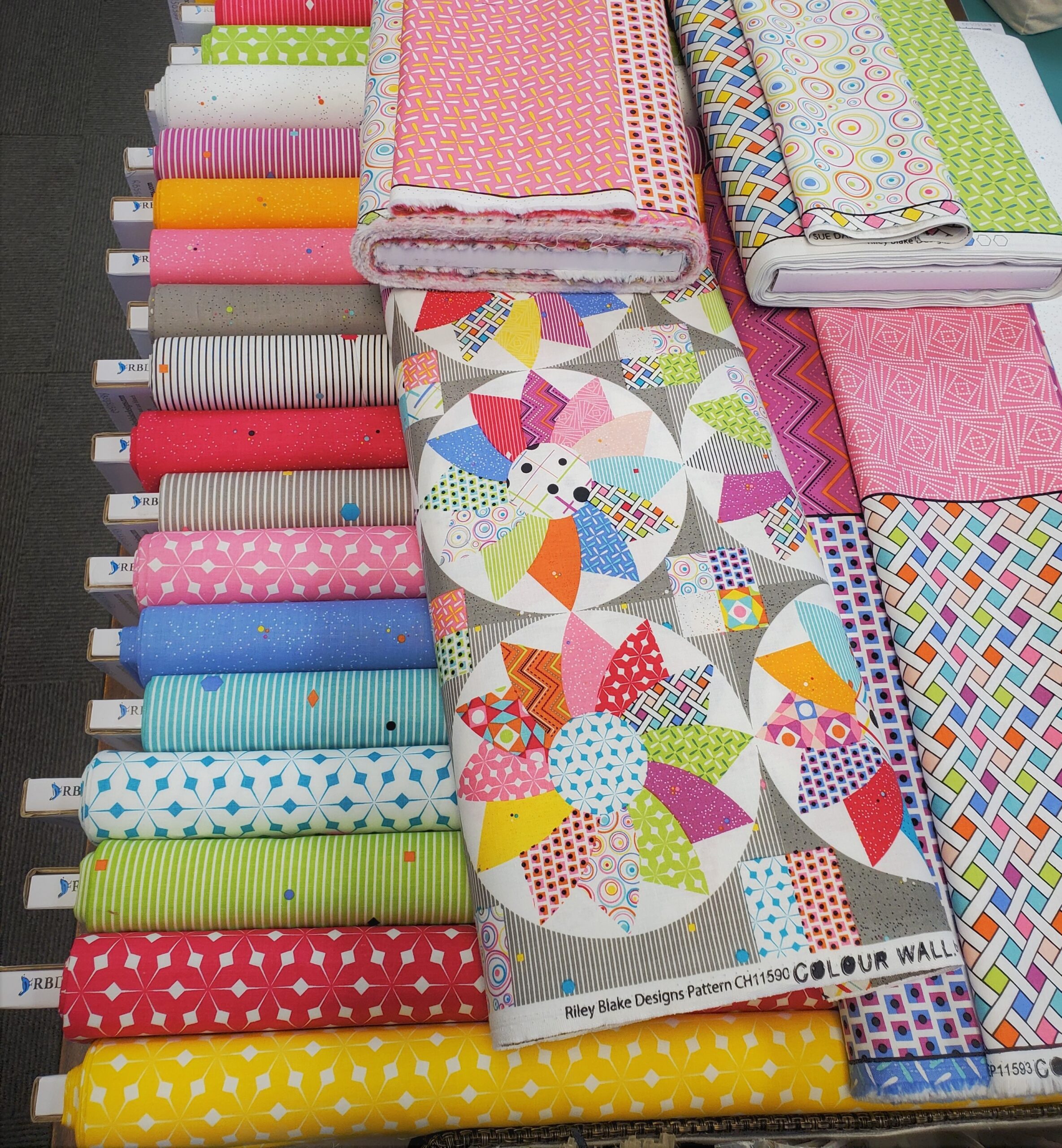 Sue Daley's latest collection shows off her evident love for bright colors.  The simplicity of her designer fabrics allow you to put them together in many combinations that have the potential to create such fun and happy quilts!
Stop into the shop today for your cuts of yardage while supplies last!!
We're updating our site!
We are currently updating our site. Your continued patience is appreciated!