To enter the contest you must use a piece of Kona's 2023 color of the year "Crush" and create a 12″ FINISHED block. All entries will be displayed in the shop during our Christmas in July event for the entire month. Customers will be encouraged to vote for their favorite quilt block.
The block with the most votes will win our
Color Create Contest!
The contest will begin April 1st (this is not a joke) and will end on June 17th.  To be eligible to win our Color Create Contest you must use a piece (or as many pieces) of Kona's "Crush" colored fabric purchased from The Quilting Needle. One 5×5 piece of "Crush" fabric can be purchased for $1.00 and a 2½x44" piece can be purchased for $2.00. Your purchase is considered your entry fee. You must also have your completed quilt block turned into the shop by 5:00pm June 17th to be considered. You must come into the shop for your submission form if you would like to enter the contest. 
One entry per person.
Use as little or as much of the "Crush" fabric as you'd like! Let your quilting imagination run free!
Your Block is not limited to the Christmas in July theme.
The winner will receive a $50 Quilting Needle gift card!
Votes will be counted after the Christmas in July event and the winner will be notified by phone call.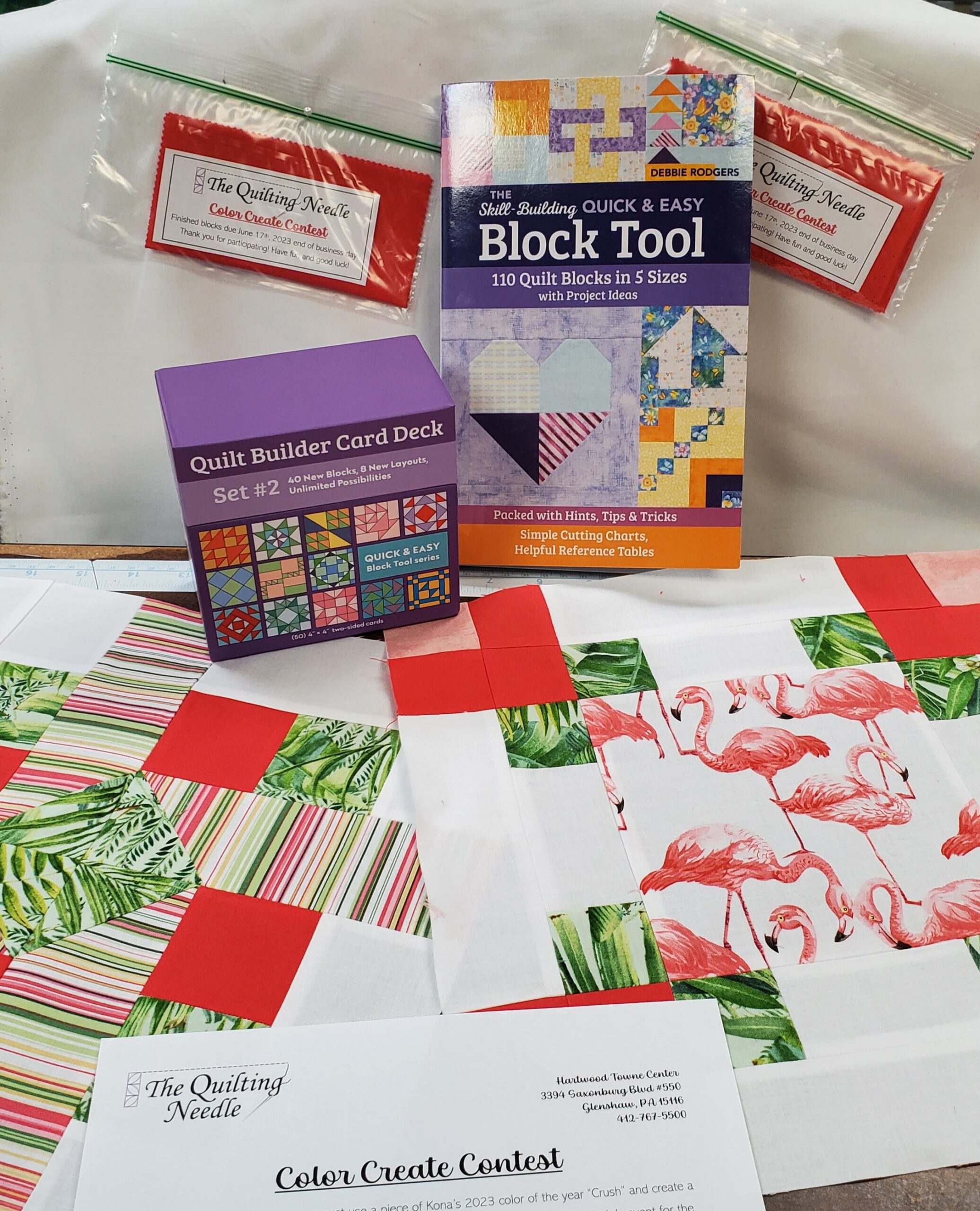 We used the Skill Building Block Tool book to create two different designs if you're looking for different ways of building a block. You could also use the Quilt Builder Card Deck for more ideas on how to build a block. What will you build for your block?